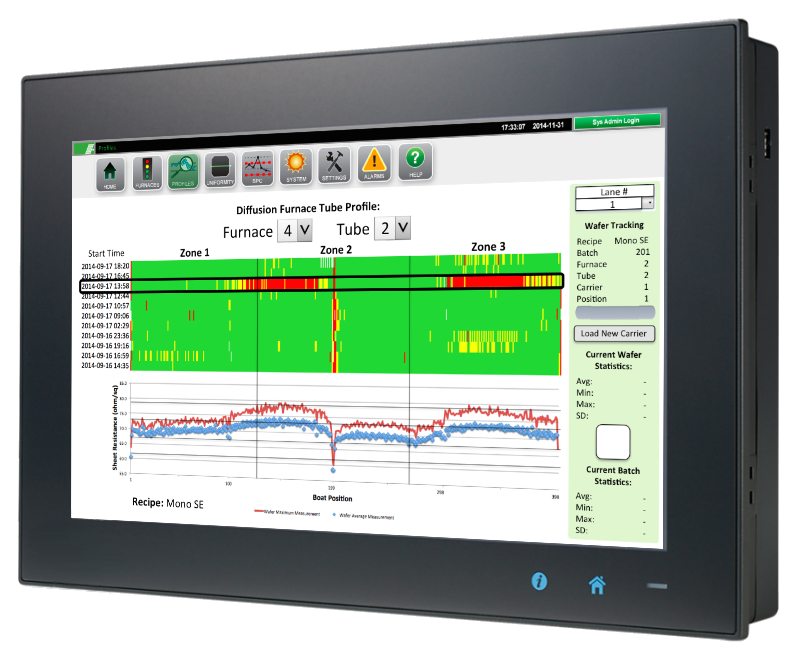 Inline solar cell measurement equipment specialist Aurora Solar Technologies (AST) has reported its first period of profitability as demand for process control tools for PERC and bifacial cells grows.
AST reported fiscal first half 2017 revenue of CAD$1,565,695, an increase of 545% from the same period last year and exceeded annual revenue set in fiscal 2017. The company also reported record revenue of CAD$1,418,176 for the fiscal second quarter.
Income was positive by CAD$178,167 representing the first profitable quarter in the company's history.
Michael Heaven, Aurora's Chief Executive Officer said, "We shipped a record number of systems in the second quarter and, while near term quarterly shipments are expected to fluctuate, we continue to see strong traction of our systems for monocrystalline PERC and bifacial applications supporting a positive year over year revenue growth outlook. "Our goal remains to establish our technology as the global quality measurement standard in the Solar cell manufacturing industry".
AST noted that its Decima infrared technology and Veritas software had been purchased by major PV manufacturers in China, Korea, Singapore, Taiwan and Europe over the last 12 months as well as ongoing evaluations from other manufacturers, notably for high-efficiency applications such as monocrystalline PERC and bifacial solar cells.
Both applications require sensitive handling and hands free automated measurement to access quality post diffusion furnace processing and ensure faster production ramps and better overall yield by identifying poor quality solar cells early in the process, according to the company.
AST said that it was currently tracking a number of large order opportunities representing a range of 36 to 75 systems with order decisions expected within the next 3 to 6 months.
The company had unrecognized revenue from shipments and order backlog of approximately CAD$1,000,000, which was expected to be realized into revenue in its current fiscal year.