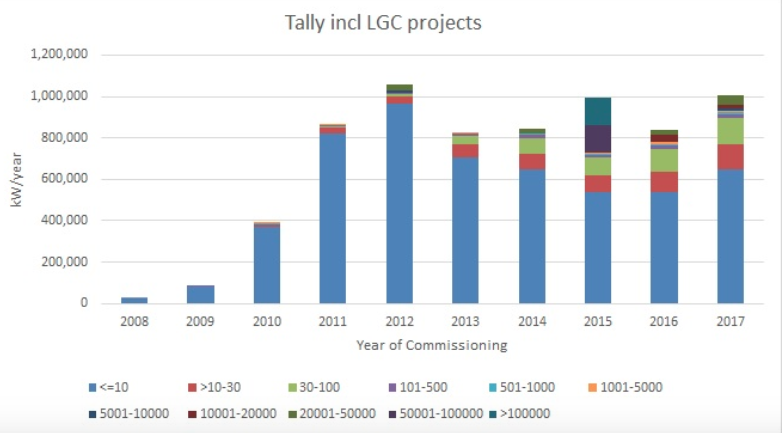 Australia has commissioned 1GW of solar this calendar year in its quickest ever time, according to analysis from consultancy firm SunWiz, while multiple other small-scale PV records have been broken.
Data shows 893MW of sub-100kW PV commissioned in 2017 so far with an expected 1.05GW by the end of the year. Meanwhile, more than 114MW of systems over 100kW have already been commissioned in 2017. Combined these figures tally to more than 1GW by the end of November. This means Australia is "certain" to exceed its previous best of 1.058GW in 2012, said SunWiz.
A record amount of C&I rooftop solar has been installed, with 285MW by November and this already surpasses the previous best of 228MW of 2016.
The country has also seen the record number of sub-100kW solar systems registered in a month, with 122MW of STCs in November alone.
New South Wales saw its largest ever amount of PV registered in any month, while the average size of sub-100kW systems in Australia has grown to 6.7kW, which SunWiz said indicates the increasing proportion of commercial solar in the mix – yet another record.
Other records included:
Proportion by volume of system in the 75-100kW range
Commercial system sizes in every sub-range
To finish it all off, Australia has also seen the world's largest battery installed in record time.