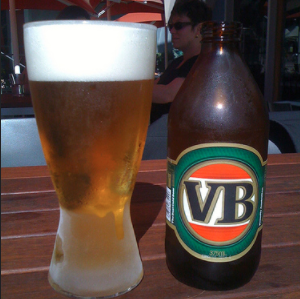 Major Australian brewer, Carlton & United Breweries (CUB), is planning to go 100% renewable and has kicked off by signing a power purchase agreement (PPA) with German firm BayWa r.e. for part of the energy generation from a 112MW solar farm in Victoria.
Under the 12-year PPA, BayWa r.e. will provide 74,000MWh of power per year from its Karadoc solar farm. Construction, which is already being carried out by Melbourne-based Beon Energy Solutions, is expected to create up to 300 jobs.
BayWa r.e. has also already self-financed and constructed a 4 kilometre grid connection.
CUB, which has multiple well-known Australian draughts, global brands and craft beers under its umbrella, is also moving towards onsite solar generation at each of its breweries. Sites will remain connected to the grid, allowing excess capacity to be fed back into the system.
CUB CEO Jan Craps said: "This represents an important step in CUB's commitment to 100% of its electricity being sourced from renewables. Beyond our driving commitment to reduce our emissions, the investment also stacks up when you look at the reduced price we will pay to power our operations. Moving to renewable energy will ensure that we have certainty of supply and pricing, something that is incredibly important for a manufacturing business like ours."
Matthias Taft, Board Member of BayWa AG, said: "For BayWa r.e., the partnership with CUB represents another success in Australia. Since entering the market, BayWa r.e. is now active in solar and wind project development and the solar installer wholesaler market."