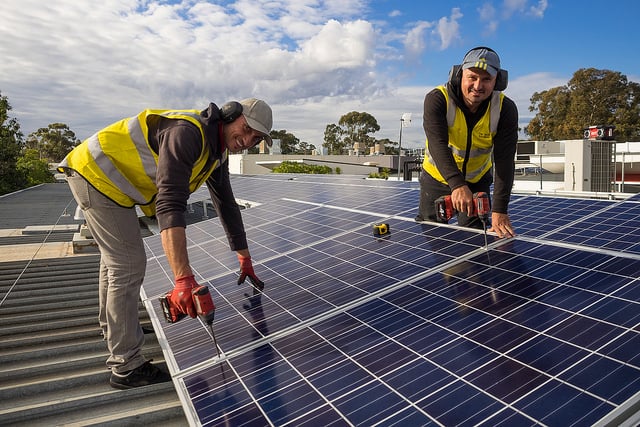 An Australian transition to 50% renewables by 2030 would create 28,000 jobs, according to a report from Ernst & Young (EY) and the Climate Council.
The 'Renewable Energy: Future Jobs and Growth' study found that such a target would create nearly 50% more employment than by continuing on the same trajectory of 34% renewables by 2030. Jobs would be created in construction, operation and maintenance as well as in related industries.
Importantly, the report noted: "Job losses in coal fired electricity generation are more than compensated for by increased employment in the renewable energy sector. However, the transition for employees in the fossil fuel sector must be planned well."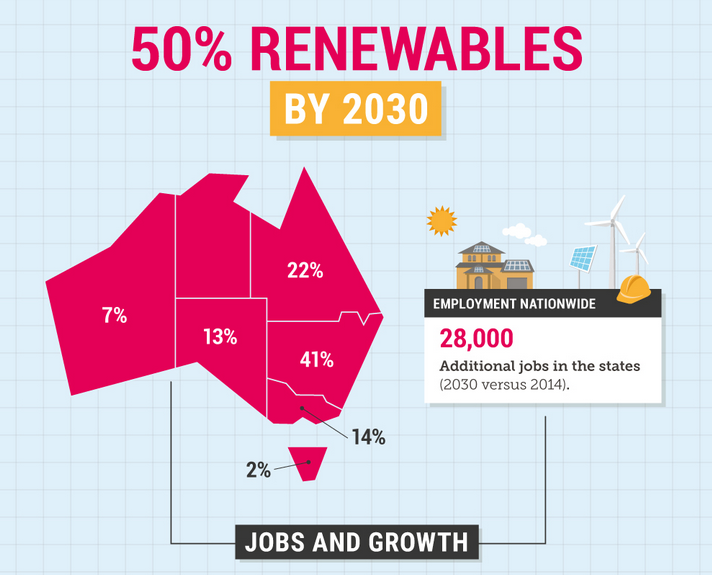 Each individual state would be expected to see job growth, with New South Wales (NSW) and Queensland to have the largest net growth in employment with around 11,000 and 6,000 respectively. Meanwhile, South Australia and NSW will experience the largest per capita jobs growth.
The report confirmed that half of all jobs created would be in the rooftop sector, which is extremely well established in Australia. It said that the utility-scale sector "may well" offer opportunities to increase employment. Although the utility-scale sector has seen some major installations in the past year, policy uncertainty has hindered the sector.