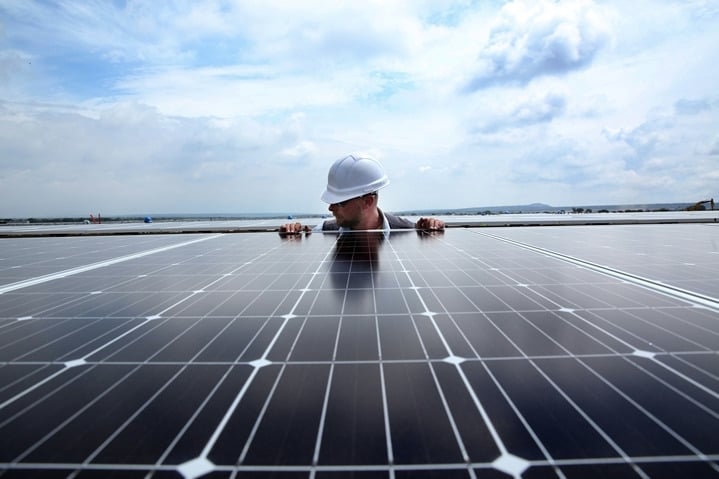 Avangrid has achieved commercial operation on the US state of Oregon's 'largest' solar PV farm, the 162MW Pachwáywit Fields project in Gilliam County.
The project began construction in 2021 and now deploys 471,156 PV modules across 1,223 acres. Power produced at the plant will be offtaken by utility Portland General Electric (PGE) through its Green Future Impact programme, which serves business and municipalities in Oregon.
"Pachwáywit Fields, the largest solar project in the state of Oregon, will provide clean energy to 17 of PGE's largest customers through our Green Future Impact program," said Brett Greene, PGE senior director of clean energy origination & structuring.
"We are proud to partner with our customers to deliver 162 MW of clean electricity toward our collective decarbonsation goals at an affordable price, advancing the clean energy transition here in Oregon as outlined in our Clean Energy & Integrated Resource Plans."
The project is located on ceded tribal land, previously owned by the confederated Warm Springs and Umatilla Tribes. Last week Avangrid announced a memorandum of understanding with the Navajo Tribal Utility Authority to look into developing 1GW worth of solar, storage and wind assets on Navajo land across New Mexico and Arizona.
The name "Pachwáywit" translates to "sun" in the Sahaptin language.
Avangrid is the US renewables development subsidiary of Iberian utility Iberdrola. The parent company recently surpassed 4.5GW of solar PV installed worldwide. In Q1 2023 the US was its third largest renewables market, adding 357MW of renewables capacity of which 200MW was solar.
PGE released its integrated resource plan at the start of April, alongside its first clean energy plan. Solar, storage and wind were the central technologies that the utility will look to deploy in the coming years to shore up and decarbonise its power supply.