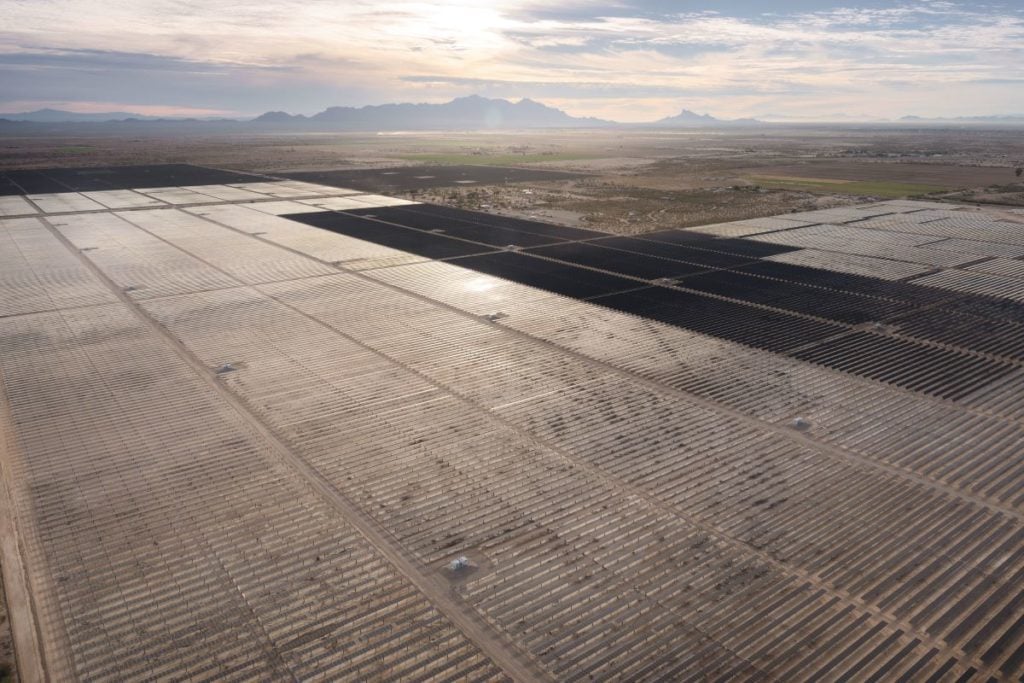 US-based clean energy company Avangrid has signed a memorandum of understanding (MOU) with the Navajo Tribal Utility Authority (NTUA) with a view to developing 1GW of solar, wind and energy storage assets.
The MOU sees Avangrid – a subsidiary of Spanish energy major Iberdrola – and the NTUA looking to develop projects in the Navajo nation in Arizona and New Mexico to create jobs, revenue and reliable renewable energy sources for Navajo Nation residents.
In its release, Avangrid said that it will target projects that can benefit from the incentives included in the Inflation Reduction Act (IRA), which contains some specific legislation for Tribal lands and communities.
"NTUA Generation has been working diligently to explore renewable energy development opportunities on the Navajo Nation with the promise of new jobs and clean green energy," said NTUA General Manager Walter Haase.
"We do believe the partnership we have with Avangrid will advance clean green energy development on the Navajo Nation and will help provide benefits to the communities served by NTUA."
Last month Avangrid broke ground on over 500MW of solar PV projects in Ohio and Texas, with a power purchase agreement (PPA) signed with Meta for power produced at the Texas facility. Its parent company Iberdrola passed the 4.5GW mark for installed solar PV last quarter, with Avangrid having added 357MW of renewables in the US over the first three months of this year.
PV Tech publisher Solar Media will be organising the second edition of Large Scale Solar USA Summit in Austin, Texas during 3-4 May. With the Inflation Reduction Act (IRA) targeting US$369 billion for clean energy and US$40 billion for manufacturing, the solar industry has never been brighter. The IRA, securing financing for future projects or supply chain bottlenecks will be among the discussions at this year's event. More information, including how to attend, can be read here.