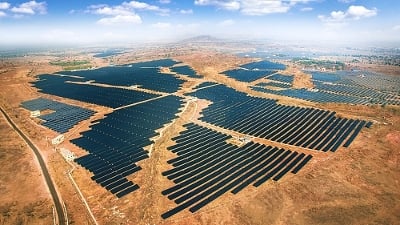 Indian energy firm Azure Power has started the construction of a 100MW solar PV plant in the state of Andhra Pradesh.
The project within Kurnool Ultra Mega Solar Park was awarded by India's largest utility NTPC through a competitive tender for a total capacity of 1GW.
The project will supply power to NTPC for 25 years at a tariff of INR 5.12/kWh (US$0.077). The project is expected to be commissioned by the second quarter of 2017.
Inderpreet Wadhwa, founder and chief executive of Azure Power, said: "We have over 200MW portfolio with proven track record of operating solar power projects in Andhra Pradesh. With the commencement of the construction of this 100MW project, we are delighted to make [a] contribution towards [the] realization of our Hon'ble Prime Minister's commitment towards clean and green energy, through solar power generation."
Azure recently secured US$470 million in financing for projects to be commissioned in 2017.
However, as the first Indian renewable energy company to list on the US stock market in October, Azure's IPO saw its stock plunge in the days following.