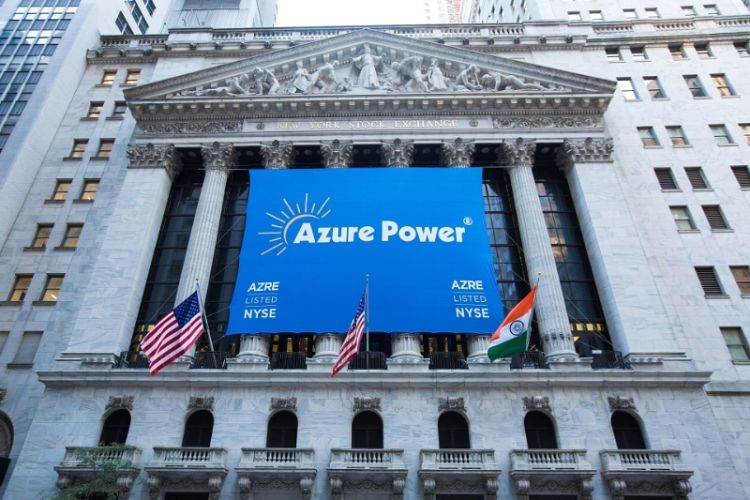 The rooftop solar arm of Indian PV developer Azure Power has won 50MW of rooftop projects for government buildings in an auction conducted by Solar Energy Corporation of India (SECI).
This is the largest rooftop allocation by SECI to a developer, out of the roughly 360MW of awards.
Azure Roof Power will provide power for 25 years to various Government of India buildings across states and union territories of Chandigarh, Chhattisgarh, Delhi, Haryana, Kerala, Odisha, Punjab, Rajasthan, Uttar Pradesh and West Bengal.
Power will be sold at a tariff range of INR3.19 – 3.97/kWh (US$0.05-0.06) based on location. Azure Power also qualifies for a capital incentive from SECI, which is expected to result in a weighted average levelized tariff of INR4.65/kWh (~US$0.07).
Azure Roof Power has more than 150MW of operating and pipeline solar assets across 19 states.
Inderpreet Wadhwa, founder, chairman and chief executive, Azure Power said: "Azure Roof Power offers tremendous value to our customers across various segments. We are pleased to announce our latest win with Solar Energy Corporation of India to electrify Government of India buildings across 10 states. With this win, we have once again demonstrated our strong project development capabilities and are delighted to make this contribution towards realization of our Hon'ble Prime Minister's commitment towards clean and green energy, through solar power generation."
Recently, the Railway Energy Management Company Limited (REMCL) awarded 67MW of solar capacity for Indian Railways across India, and ABB India was chosen by Azure Power to provide inverters to 750 train stations in North India.