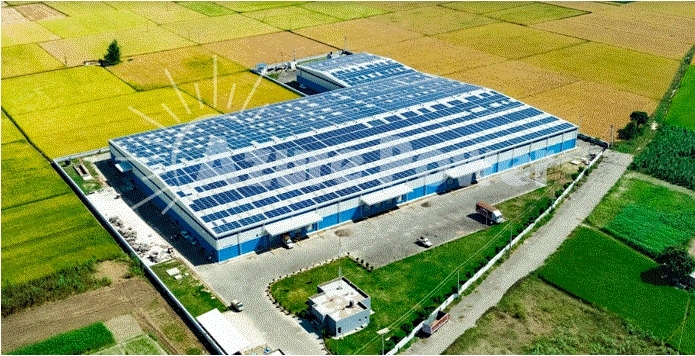 Indian developer Azure Power has been awarded 11.2MW and 600KW rooftop solar projects by the utilities Madhya Pradesh Urja Vikas Nigam Limited (MPUVNL) and Delhi-based Indraprastha Power Generation Company Ltd (IPGCL) respectively.
Azure Power will provide power for 25 years to various government establishments like colleges, polytechnic colleges, industrial training institutes (ITI's) and police establishments in Madhya Pradesh and Delhi, which will be spread across roughly 600 project sites.
When including a capital incentive the MPUVNL project has a weighted average levelized tariff of INR4.50 (~US$6.6 cents)/kWh and the IPGCL project has a weighted average levelized tariff of INR5.91 (~US$8.6 cents)/kWh.
For the bid tendered by MPUVNL, World Bank is the technical partner which provided pre-identified project sites with technical due diligence.
Azure Roof Power has more than 200MW of solar assets across 23 states – one of the largest rooftop portfolios in the country. In May the firm secured US$135 million in debt financing for 200MW of rooftop PV projects across India from a consortium of development finance institutions.
Vishal Jain, DGM, Azure Roof Power, said: "With these wins, we have once again demonstrated our strong project development, engineering, and execution capabilities. We are delighted to make this contribution towards the realization of our Hon'ble Prime Minister's commitment towards clean and green energy, through solar power generation."