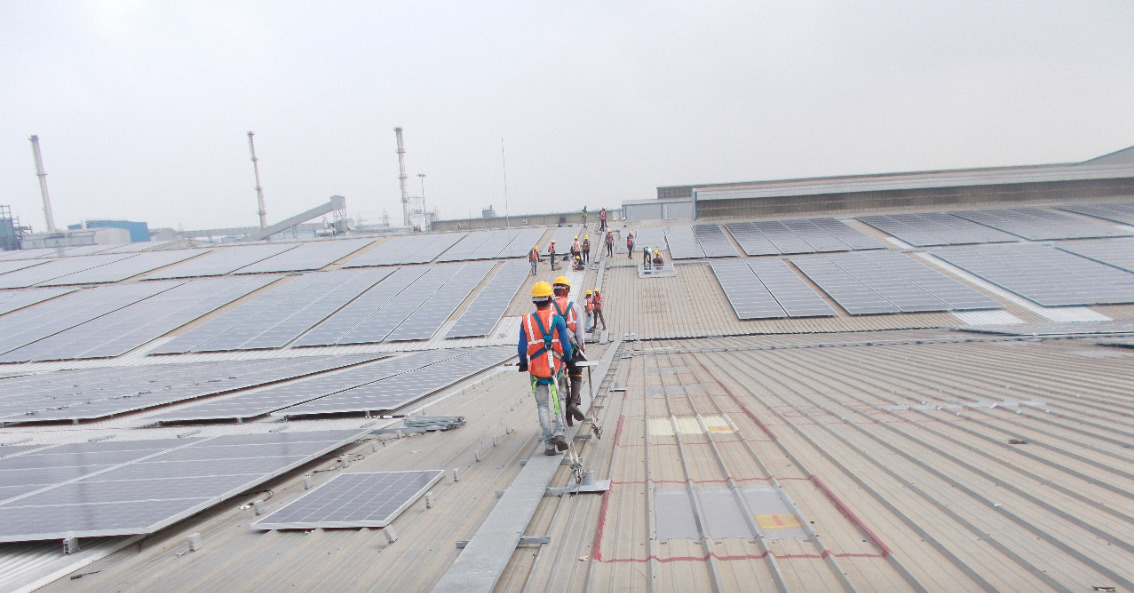 German solar firm Belectric has completed two large-scale PV rooftop projects in India with a combined capacity of 26MW on behalf of the developer, Asia-focused C&I solar specialist Cleantech Solar.
These solar power plants are amongst Asia's largest rooftop installations and they included one 16MW system for Arvind Limited that started full commercial operation in December 2018 and a 10MW system, installed at Apollo Tyres' facility in Chennai, which commenced operations this month.
"We are particularly proud to have completed these large-scale projects not only on time and quality but also in accordance with our high European health and safety standards," explains Ingo Alphéus, CEO of Belectric Solar & Battery GmbH. "This underpins our strong position in the Indian EPC market, which is not only one of the largest and fastest growing solar markets but also one of the most challenging."
Belectric is also building a ground-mounted solar farm with a total capacity of 250MWac for Fortum.
Jitendra Singh, CEO & managing director of Belectric Photovoltaic India, added: "This solar plant in Karnataka is going to be the largest capacity installation we have ever done in India. Construction works are well underway and we anticipate full commercial operation in 2019. With this and further projects we are making great progress towards achieving our target of one gigawatt of project allocations in India by the end of this year."
Belectric Photovoltaic India has built 370MW of solar capacity in India to date and is expected to surpass 1GW by the end of this year.
Shell agreed to acquire a 49% stake in Cleantech Solar last December.