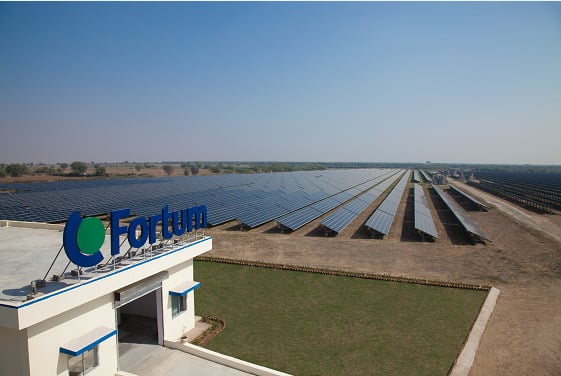 Germany's Belectric has been handed the contract to perform engineering, procurement and construction (EPC) duties and provide operations and maintenance (O&M) to a 250MWAC solar park project in India.
Fortum Solar India, a division of Finnish power project developer Fortum, was awarded the right to build 250MW of PV capacity at Pavagada solar park in Karnataka in June. At the time Fortum said would require €120 million capital expenditure and receive a fixed tariff of 2.85 INR/kWh for its output to the grid for 25 years.
With 185MW of solar in operation in India at present, Fortum Solar India has awarded the EPC and O&M contracts to Belectric, which in turns said it has had a hand in developing some 360MWp of PV capacity in India already.
"We are delighted to be awarded the contract for this new project in Karnataka which is going to be the largest capacity installation we have done in India. This project includes five sites in a solar park totaling to 250MWAC and we plan to start construction next month," Belectric Photovoltaic India CEO and managing director Jitendra Singh said, adding reference to two large rooftop projects the company is currently also construction in India.
Belectric is also building Limondale, a 349MWP (250MWAC) PV plant in Australia for parent company Innogy SE.