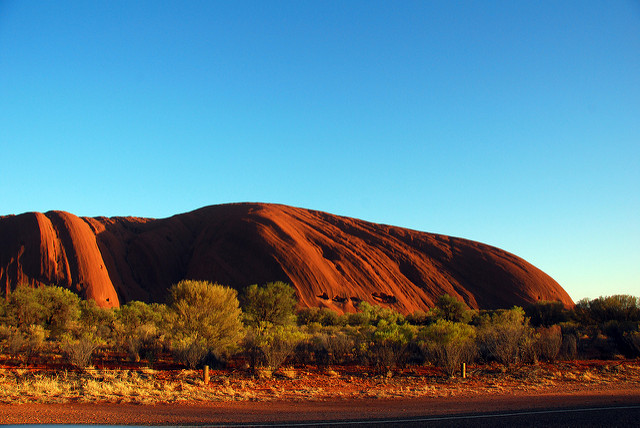 Two prominent Australian billionaires have allegedly invested "tens of millions" of Australian dollars in a plan to build a 10GW solar farm with 20-30GWh of battery storage that will ship energy to Singapore.
Grok Ventures, the investment firm of software company Atlassian co-founder Mike Cannon-Brooks and mining magnate Andrew Forrest's Squadron Energy have been revealed as co-lead investors in the megaproject after an inaugural round of development fundraising.
Cannon-Brooks had previously signalled his interest in the project to reporters at the United Nations Climate Summit in New York in September.
The project is planned near Tennant's Creek, a town in the centre of the Northern Territory (NT) and is being billed by as the largest solar farm in development in the world.
Energy from the project will be sent to Singapore via an undersea high-voltage cable. It will also supply energy to the area surrounding the NT's capital, Darwin.
The territory's chief minister Michael Gunner said in a prepared statement on Wednesday that the project is "critical for growing the number of local permanent jobs for the territory. The Sun Cable Project is an absolute game-changer for territory jobs and the economy. This is how we break out of the boom-bust cycle." The project was granted major project status by the NT government in July.
"Mike Cannon-Brookes knows the territory is a great place to invest and is already backing this project and the territory's future. Andrew Forrest is one of Australia's most important business leaders," Gunner added.
According to reports, Sun Cable chief executive David Griffin said the first round of capital fundraising had been oversubscribed and raised a figure in the "tens of millions," although not more than AU$50 million (US$34 million).
At the time of publishing, Sun Cable had not responded to PV-Tech's request for confirmation of these reports.
Sun Cable expects the project to cost AU$20 billion (US$14 billion) in total. It expects the project to reach financial close by late 2023 and development to wrap up four years later.