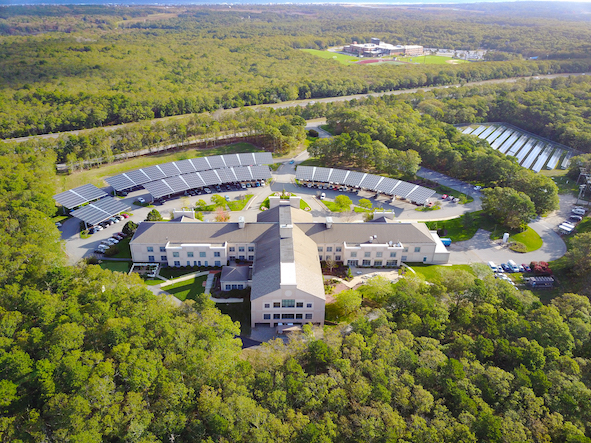 General Electric (GE) has sold a majority investment in its seven-year-old distributed solar and storage business to global asset manager BlackRock.
BlackRock took an 80% stake in the new company, Distributed Solar Development (DSD). GE will retain a 20% stake. The financial terms of the deal were not disclosed.
The giant global asset manager's backing is a positive sign for the solar segment, which has become increasingly attractive to big investors. "This investment will deepen our clients' access to the tremendous growth potential in the US solar industry," David Giordano, BlackRock's global head of renewable power, said in a news release on Wednesday. "DSD offers end-to-end in-house capabilities and a strong team of experts from across the commercial and industrial value chain."
The new business will design, build, own and operate distributed solar and storage solutions for industrial, commercial and public-service customers. With BlackRock's help, DSD wants to quadruple the capacity of GE's solar portfolio from 100MW to 400MW over the next five years.
It's not the first time BlackRock has endorsed distributed solar. In April, BlackRock invested in small-scale solar specialist CleanCapital.
Erik Schiemann, who founded GE Solar's business in 2012 and is now CEO of DSD, said that operating as standalone company will streamline operations. "Separating ourselves from GE in this fashion means I can now do things more simply, with lower costs of capital, lower transaction costs, (greater) speed to execution and kind of that one-throat-to-choke from our customers' perspective," he said.
BlackRock has invested US$5 billion into wind and solar utility-scale renewables, with 250 wind and solar projects with a total generation capacity of 5.2GW. It is the world's largest asset manager and GE's biggest investor.