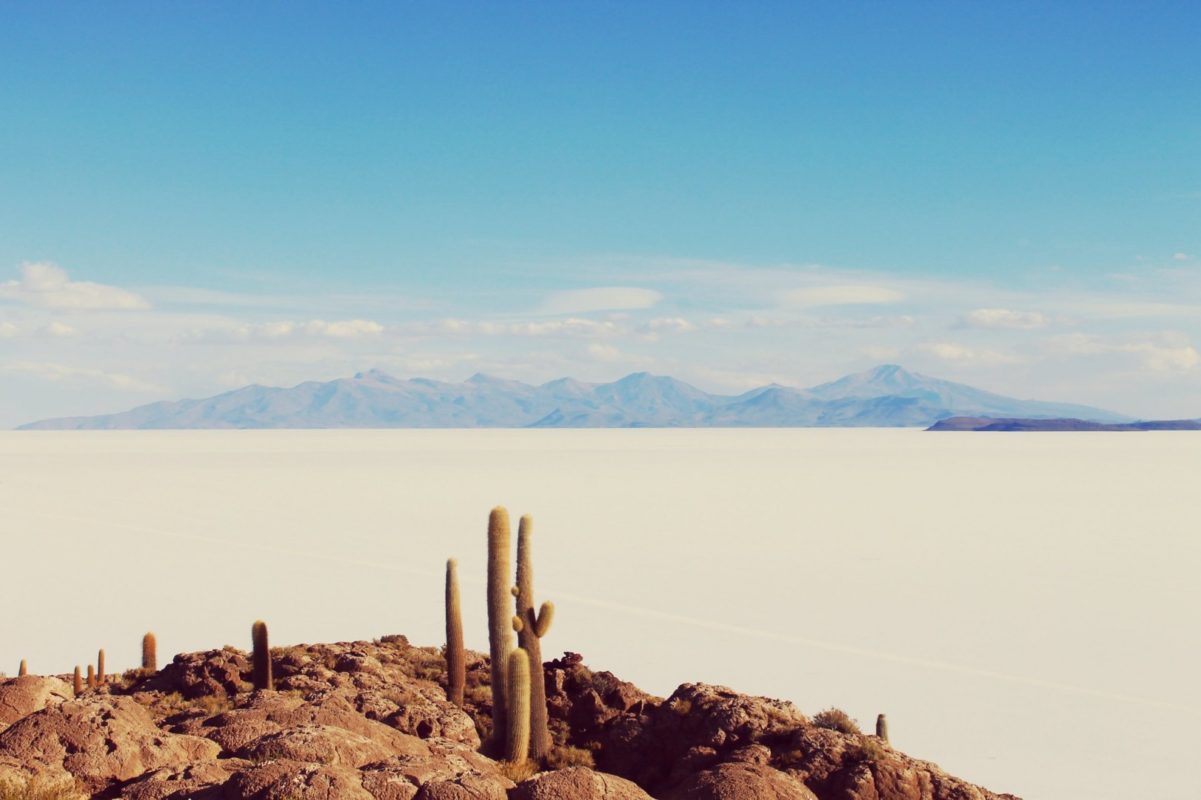 Bolivia will try and capitalise on its large lithium reserves to set up an industrial ecosystem around batteries and other storage technologies, according to a top government official.
The country's vice president Alvaro García Linera described the government's plans for a "lithium industrialisation" drive as he attended the opening of a PV project in Oruro, in Bolivia's west.
"Oruro won't just produce mineral and power but also lithium, lithium hydroxide, cathodes and lithium batteries," García said as he toured the 50MW first batch of a 100MW PV complex.
The installation in the Caracollo municipality, the work of EPC firm TSK Group, has been promoted as the largest solar project in Bolivia's history.
The first connected 50MW half boasts 57,000-plus panels, down from the 150,000 or more the 100MW the overall installation will feature once it is up and running.
According to the government, the first 50MW phase required US$42.6 million in investment. The project has been mostly backed by French development money, with the EU and Bolivia as smaller, secondary contributors.
See here for the full story, with additional information on Bolivia's lithium campaign, as originally published on sister title Energy-Storage.News.
The prospects and challenges of Latin American solar and storage will take centre stage at Solar Media's Energy Storage Latin America, to be held in Colombia on 28-29 April 2020.