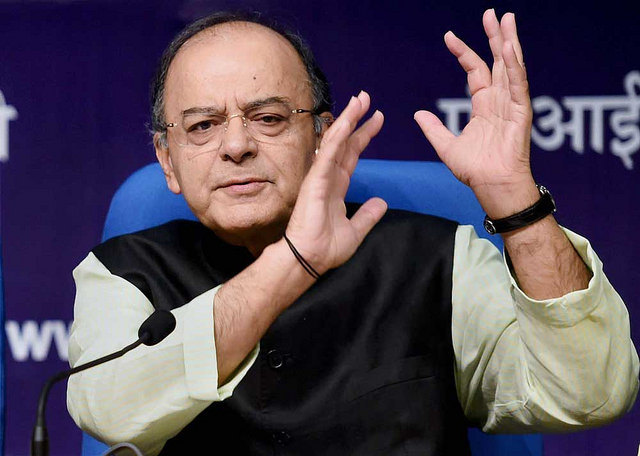 India's 2018/19 budget has proposed changing customs duty on imports of solar glass from 5% to 0%, but the overall renewables sector has been largely ignored.
The beneficial impacts of the proposal relating to solar tempered (anti-reflective coated) glass for the manufacture of cells and modules are up for debate.
While it would certainly have minimal impact on two of the major players Adani and Vikram Solar, who both have facilities set up in Special Economic Zones (SEZs) which negate the customs duty, a spokesperson from Gujarat-based manufacturer Goldi Green told PV Tech: "I feel that this is really encouraging news for the solar industry. With the introduction of GST which has seen all the other taxes like excise etc. getting amalgamated in one tax and with the customs duty on tempered glass for solar being reduced to zero from the existing five percent this will really be a great boost. As the government has set an ambitious target of 100GW of solar installations by 2022, it is really moving in the right direction and such moves in the future will always be welcome."
However, Pradeep Kheruka, vice chairman at India's largest solar glass firm Borosil Glass Works (GBL), issued the following statement: "There was no Basic Customs Duty on import of solar tempered glass until 30 June 2017 when 5% was imposed. However, by virtue of an exemption given in 1999, the same was never effective, and imports continued to be cleared duty-free. With the withdrawal of this basic customs duty, there is thus no impact for GBL."
Meanwhile, an anti-dumping duty levied on imports of solar glass from China, which was introduced in August last year, remains in place. Borosil was the main petitioner in this case.
Ivan Saha, CTO and BU head, solar manufacturing at Indian manufacturer Vikram Solar, told PV Tech that Indian manufacturers had been left with "nothing spectacular" from the Budget and his firm was "expecting much more" in support of local manufacturing.
Indeed government action and rhetoric in months running up the budget had been firmly in favour of supporting 'Make in India' for solar, with heavy Safeguard Duty proposals for PV imports, anti-dumping investigations and a flurry of support announcements.
It's worth noting that India is also one of the countries initially exempt from the US' newly-announced 30% import tariffs.
Solar and wind were largely absent from Finance minister Arun Jaitley's Budget Speech, although he did note that the government would take steps to encourage distribution companies (Discoms) or licensees to purchase surplus power from farmers' solar water pumps and other PV systems at "reasonably remunerative rates". He also mentioned the roll out of rooftop PV in India's Smart City plans, for which 99 cities have now been selected.
Tata Power Solar executive director & CEO Ashish Khanna, said: "In this budget, the Honorable Finance Minister has announced an innovative scheme which will accelerate solar water pumps installations by farmers. Government of India will be taking necessary measures to encourage distribution companies to purchase excess solar power generated by the farmers while harvesting the sun's energy for the solar pumps. This innovation of combining the usage of solar energy for power needs as well as a source of earnings will be a paradigm shift in the manner solar energy is utilized by majority of farmers in this country."
Downstream reactions
From the solar development side, there were some mixed reactions to the budget, with some seeing solar is ignored and expressing disappointment at a continued lack of clarity on customs duty for cells and modules, while others took heart in the Smart City announcements:
Gagan Vermani, founder & CEO, of rooftop solar firm MYSUN:
"So eventually the 'election year' has taken the shine away from the 'Sun'. It is disappointing to see that the solar energy sector has been ignored in this year's budget. It was much awaited that the Finance Minister would clear the government's view on customs duty on solar cells and modules, but that has not materialized. Overall, with its overriding focus on farmers, the budget is expected to give a boost to rural consumption which in turn will help India achieve its much higher GDP forecasts for the next year."
Anmol Singh Jaggi, Director, solar O&M and advisory firm Gensol Group:
"A thrust on smart cities and identification of 99 cities under the ambitious Smart city mission will give a major boost to the clean energy sector as Smart Cities have a large component of renewable energy.
"Smart Cities Mission aims at building 100 smart cities with state-of-the-art amenities that incorporates renewable and natural resources with great emphasis. It is a clear indication that the focus on 'green energy' is one of the top priorities of the government. It will also boost the solar rooftop industry."
Nikunj Ghodawat, CFO of rooftop PV firm CleanMax Solar:
"This year's budget is in line with expectations, with a focus on all sectors and strata of society. While we are yet to see the copy of the Finance Bill, there seems to be no change in customs duty on solar panels, which is good news for developers like CleanMax Solar and for the growth of the solar industry in India."