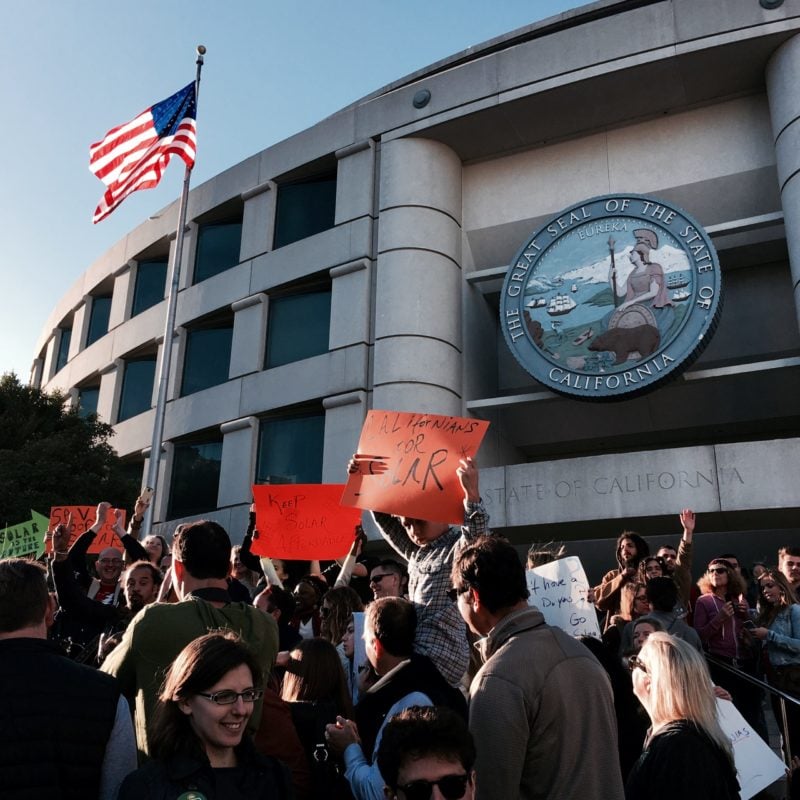 In a narrow 3-to-2 vote, the California Public Utilities Commission (CPUC) made the motion to extend net metering for rooftop solar in the Golden State.
The CPUC voted today on the proposal to implement 'net metering 2.0,' which would have served as a replacement to the current net metering program. The new plan would have impacted how much solar customers would be credited for the excess power they collect through their rooftop installations.
Three California utilities — PG&E, Southern California Edison (SCE) and San Diego Gas & Electric — were leading the charge for amendments to the current net metering plan, arguing that the current agreement stands as an unfair subsidy.
Sean Gallagher, SEIA's vice president of state affairs, said: "By voting to continue net metering in California, the CPUC is driving a stake in the ground and solidifying its place as America's leading clean energy state. Today's decision hands Californians a projected $1.6 billion a year and seizes upon a golden opportunity to enable Golden State's homes, and businesses of all kinds, to choose to go solar."
California now joins Colorado, New York, New Jersey and New Mexico as states that have recently decided to continue or expand its net metering program. Over 450,000 customers in California have installed PV systems, with a increasing number of installations sprouting up across a number of demographics.
A new report noted that 65% of residential solar is being developed in communities with median incomes lower than US$70,000, a boost from 49% in 2008. The CPUC is set to vote again on net metering in 2019.
Susannah Churchill, west coast regional director for Vote Solar, said: "With today's vote, the CPUC stood strong for progress, for innovation, and for the Californians they serve. This decision to uphold net metering was the result of a thorough Commission-led stakeholder process from the state that knows solar best, our nation's largest rooftop solar market by a long shot, and we hope other states will take note."
Bernadette Del Chiaro, executive director of the California Solar Energy Industries Association (CALSEIA), added: "The utilities are upset because they weren't successful at killing solar like some of their counterparts in other states have done, but the Commission determined that net metering should change only gradually. This decision takes significant steps to change net metering over time, but we are confident it will maintain the opportunity to go solar for most types of customers."