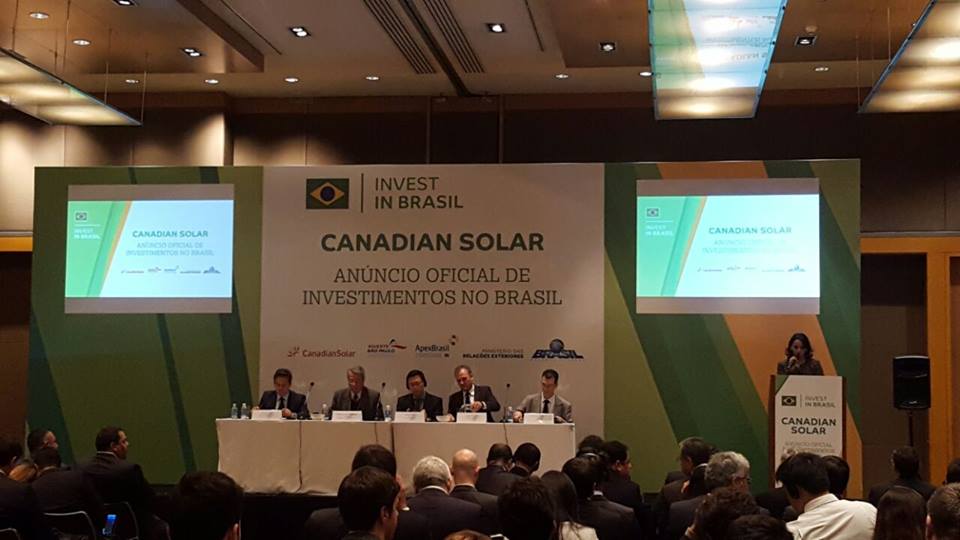 Chinese solar firm Canadian Solar and OEM giant Flextronics are working together on an US$80 million module manufacturing facility in Sao Paulo, according to the Brazilian Solar PV Association, Absolar.
Canadian Solar chief executive Shawn Qu attended a ceremony officially announcing the plans to build the 360MW crystalline silicon module factory, at the end of last week, according to Rodrigo Sauaia, director of Absolar.
The plant, to be located in Sorocaba in the state of São Paulo, will create 400 direct jobs and is expected to start producing modules this year.
This is Canadian Solar's first factory in Brazil. In May the firm reported that its utility-scale solar PV project pipeline in Brazil stood at 384MW, having won capacity in the various Brazilian solar auctions over the last two years.
In May, tracker firm NEXTracker, Which is now owned by Flextronics, received certification for compliance with Brazilian domestic content rules for its manufacturing operations, opening access to favourable credit lines for the company.
Domestic solar manufacturing is particularly pertinent in Brazil due to the requirement to source local equipment to get funding from the Brazilian Development Bank (BNDES).
Sauaia told PV Tech that the factory announcement is "very important" news for the Brazilian market.