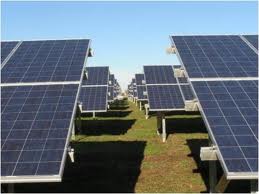 Solar power company Canadian Solar announced Wednesday that it has supplied 10MW of its solar modules to the Soroti PV project in Uganda.
The installation stands as the largest of its kind in East Africa and was officially inaugurated at the end of 2016.
The Soroti PV project is comprised of 32,000 Canadian Solar high-efficiency poly panels and will be the first solar plant connected to Uganda's grid. The 10MW installation is expected to generate low-carbon electricity for 40,000 homes, schools and businesses in the local area.
The project was developed in 2016 under the Global Energy Transfer cooperation program – Feed in Tariff — a plan designed to spur the development of renewable-energy projects in East Africa. The project was executed by EPC contractor TSK.
Dr. Shawn Qu, chairman and chief executive officer of Canadian Solar, said: "We are happy to be part of the energy transition on the African continent. Africa is one of the best places on earth for solar energy. At the same time, we hope the solar energy development there will also stimulate the economy and create jobs locally."