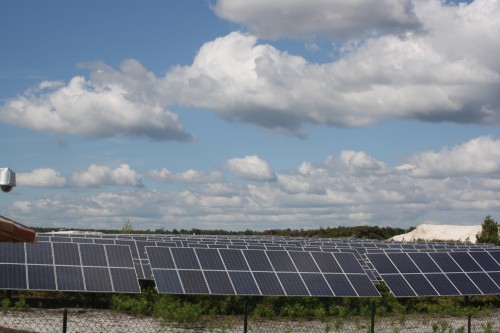 Canadian Solar has signed off on an agreement with Global Investment Holdings (GIH) to develop and operate a PV project pipeline of 300MW.
As part of the partnership, Canadian Solar will provide engineering, procurement and construction duties for the projects, along with operations and maintenance (O&M) services.
These projects will be developed across Europe, the Middle East and Africa.
Atay Arpaciogullari, CEO of Global Energy, said: "Global Investment Holdings is active in renewable energy and energy efficiency investments; currently we have a combined capacity of 75.5MW.
"Our envisaged cooperation with Canadian Solar is a planned step taken towards increasing our clean energy investments up to 300-400MW in the next three years."
Dr. Shawn Qu, chairman and chief executive officer of Canadian Solar Inc., added: "We are delighted to partner with Global Investment Holdings and further expand our presence in EMEA. This partnership underscores our global leading position to develop and operate solar projects across the globe."