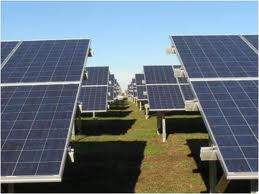 Solar power company Canadian Solar announced that its subsidiary — Canadian Solar Solutions — has agreed to contracts that would supply 50 MW AC MaxPower CS6X Ontario-made solar panels and 30 medium voltage PV stations for the Southgate Solar facility.
The utility-scale installation, developed by Samsung Renewable Energy Inc. and Connor, Clark & Lunn Infrastructure, will be developed in the township of Southgate, County of Grey, Ontario.
The plant is expected to generate around 86,500 MWh of electricity per year — enough energy to power around 7,600 Canadian homes.
Shawn Qu, chairman and chief executive officer of Canadian Solar, said: "We are pleased to announce the addition of the Southgate Solar Project to Canadian Solar's Ontario project portfolio. By combining our advancements in solar innovation with Samsung and CC&L Infrastructure, this facility highlights the power and potential of clean energy in Canada."