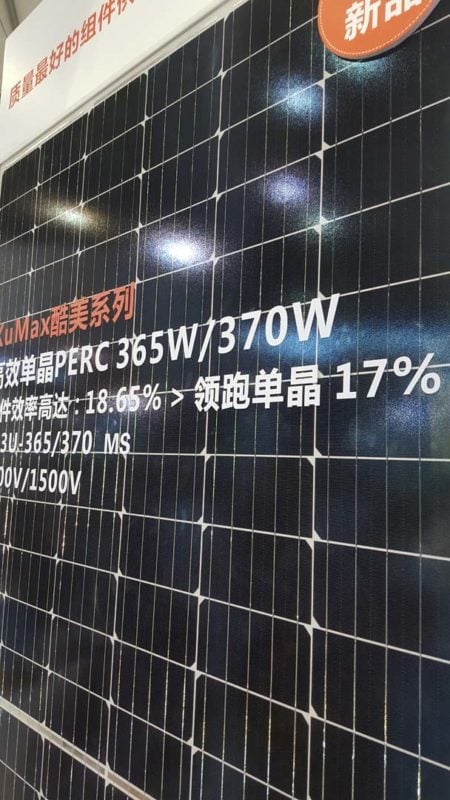 'Silicon Module Super League' (SMSL) member Canadian Solar has said it has shipped a total of 2.6GW of PV modules with its anti-LeTID (Light and elevated Temperature Induced Degradation) PERC (Passivated Emitter Rear Cell) technology to date.
PV Tech has recently highlighted work by Dr Radovan Kopecek a founder of ISC Konstanz on the issues of LeTID with multicrystalline and monocrystalline PERC cells, which are rapidly displacing conventional aluminum back surface field (Al BSF) cells.
However, degradation issues have emerged at elevated temperatures that has resulted in more than 10% relative decline in power after weeks of accelerated LeTID degradation, according to work by PI Berlin, for example.
R&D engineers at Canadian Solar were said to have developed proprietary LeTID mitigation technologies through many years of intensive research in materials, processes and production equipment.
Canadian Solar said that a research report published by University of New South Wales (UNSW) in November 2018, showed that Canadian Solar's P4 module that is based on black silicon and multi-PERC technology showed less than 0.3% degradation in open-circuit voltage (Voc) after 166 hours of light irradiation at 1 Sun and of 75°C testing conditions.
This was said to be the lowest degradation among all multi-PERC modules in the industry tested under the same conditions. Canadian Solar is expecting to completely migrate all cell production to PERC in 2019.
Dr. Shawn Qu, Chairman and CEO of Canadian Solar said, "Going into 2019, we will soon convert all of our cell capacities into PERC technology. The successful mitigation of LeTID, combined with our gigawatt-scale high efficiency module technologies such as Ku, BiKu, HiKu, HiDM and BiHiKu, further solidifies Canadian Solar's leadership in solar technology and products."