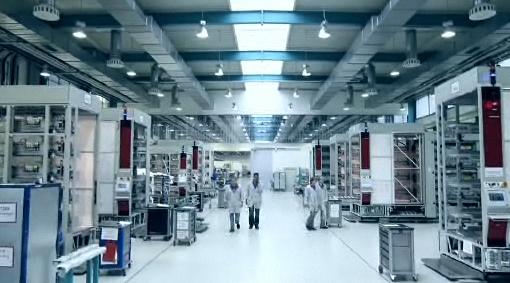 PV and polysilicon manufacturing equipment specialist centrotherm photovoltaics has withdrawn its earnings forecast for fiscal year 2016, due to PV manufacturers postponing capital expenditure (capex) plans on overcapacity and rapid price declines.
Centrotherm previously reported sales in its core Photovoltaics & Semiconductor segment of €42 million for the first half of 2016 and retained previous full year revenue guidance of €120 million to €150 million.
Photovoltaics & Semiconductor segment new orders in the first half of 2016 had reached €85.4 million, compared to €29.5 million in the prior year period.
The company did not provide revised earnings guidance.
PV Tech has recently highlighted an expected knock-on effect of a new overcapacity cycle with a steep decline in prices across the upstream supply chain, which would lead to lower capex from PV manufacturers and a push-out of planned capacity expansions.
According to PV Tech's latest quarterly analysis of global PV manufacturing capacity expansions, only 1.7GW of PV module and 520MW of solar cell plans were announced in the third quarter of 2016, the lowest levels in two years. None of the announcements in the quarter were expected to be online before the end of 2017.