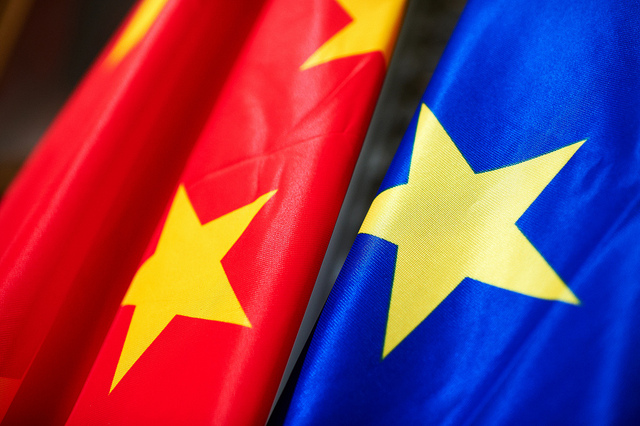 China has expressed disappointment with the European Commission's decision to extend its trade duties on Chinese solar products for a further two years, through comments from an official at the Ministry of Commerce.
Wang Hejun, head of trade remedy and investigation bureau at the Ministry of Commerce, said in statement: "The EU continues to take measures that undermine the interests of Chinese enterprises, which are not conducive to the long-term interests of the EU, and which also undermine global efforts to address climate change."
Hejun added that the anti-dumping and anti-subsidy measures should be terminated as soon as possible to allow the market to return to normal and to achieve a mutually beneficial "win-win" situation. He also called for greater cooperation between the European Commission and China to create a favourable environment for global economic growth and action on climate change. He said the rapid application of PV has a significant role to play in helping countries effectively respond to climate change.
The proposed extension still requires a final decision before the end of March next year along with approval from member states.
Trade group SolarPower Europe has already expressed its disappointment at the extension decision, claiming that it is not the correct approach for a sustainable solar industry in Europe.
On the other hand, EU ProSun, the SolarWorld-backed trade group supporting European manufacturers has welcomed the decision, but said it would have preferred a longer extension.
However, The minimum import price (MIP) for solar products being sold into the EU will drop significantly in 2017, according to official correspondence seen by PV Tech. The new rate for modules from 1 January 2017 will be €0.46/W and the cell price will be cut to €0.23/W.
EU Prosun president Milan Nitzschke has said the MIP rate has been inadequate and led to Chinese firms opting to breach the terms of the price undertaking. He said the new prices should reduce the temptation to violate the MIP – adding that the existing tariffs "require a redesign".
Finlay Colville, head of market research at Solar Media has also noted that global solar market dynamics are undermining the relevance of the MIP.