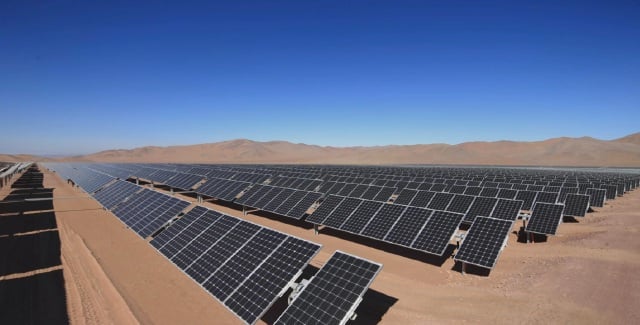 The Chinese government has announced regulations to speed up the construction of large scale solar PV plants and standardise the management and development of land for solar projects.
The ministry of natural resources said in an announcement that large scale solar PV plants are encouraged to be built in deserts, including the Gobi Desert region, oil fields and coalfields that can hardly be restored. 
New or expanded solar projects should not be built on farmland, grasslands or protected forest areas in Inner Mongolia and northeastern China too. Moreover, solar PV projects should also avoid cultural and historical areas, as well as special areas with natural landscapes and culture.
When building solar PV plants on land for other agricultural purposes, developers will be required by the government to "reasonably control the use of land, and use the land economically and intensively".
Developers are also prohibited from building supporting facilities that are not necessary for power generation without authorisation from the government.
According to a study conducted by the International Renewable Energy Agency (IRENA), major renewable energy capacity increases took place in China, increasing 86GW in 2022. When it comes to solar PV installations, China reached 20.37GW in the first two months of 2023, up 87.6% from the same period last year.
By the end of February, China's cumulative installed PV capacity reached 413.04GW, and a year-on-year growth of 30.8%. Solar PV currently accounts for about 15.89% of the country's total installed electricity capacity, close to hydropower.