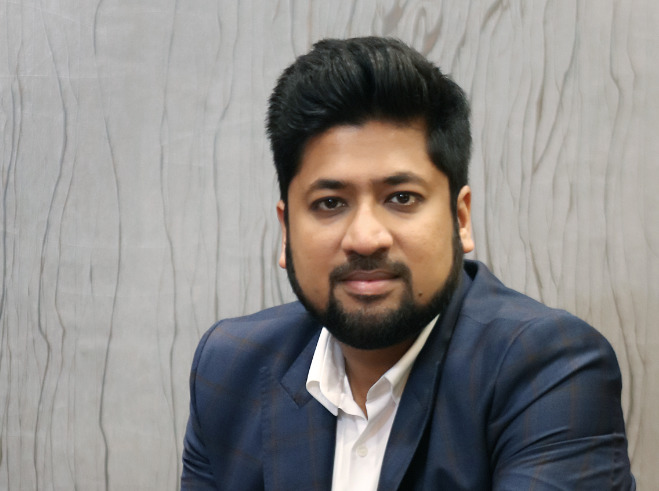 China's National Energy Administration, the National Development and Reform Commission and the Ministry of Finance have recently released new guidelines for the country's renewable energy targets. In this directive, China has terminated approvals for new subsidized utility-scale PV power stations. Since China is the leading force in global solar industry (in 2017, China accounted for 54% of global PV installations) and the biggest supplier of solar equipment in the world, this new renewable energy policy has created a stir in the global industry and posed negative implications for developing countries with budding solar growth, like India.
Current scenario and its implications
Within this new directive, China has highlighted that the country will cap distributed project size from 19GW to 10GW, reduce its feed-in tariff for projects by RMB 0.05/kWh (US$0.0074), and start auctions to set power prices of utility scale projects. Additionally, past 1 June 2018, projects connecting to the grid in China will not receive feed-in tariffs. It is suspected that this new policy move will show most probably the first contraction in global PV demand since the year 2000, impacting nascent solar industries like India.
The reason behind this policy change is to contain China's growing subsidy cost, which amounted to about US$15.6 billion in 2016. China has failed to pay out these sums and predictions show subsidy costs reaching up to about $39 billion by 2020. Therefore, it is apparent that this new policy that will reduce renewable energy capacity expansion in China is actually a measure to protect the nation from severe financial crises. However, reduced solar energy demand within China will lead to an urge for oversupply within the global market. Huge volumes of solar modules that were manufactured to satisfy Chinese market will now flood the global market, thus reducing the market price of solar modules even further.
It is estimated that this issue will push prices down 32% to 36%, which is a significant price drop from 2016 when prices dropped 28%. If China continues to block new projects and cut financial support to developers, solar PV modules will see further 10-15% fall in price in following years. Although PV price fall may sound like a good news for developers in other countries, we have to consider that this price crash will push other solar manufacturers out of the scene destabilizing nascent solar industries in other countries. Additionally, this global equipment supply glut will come to an end bring forth unavailability of PV modules (as domestic manufacturers will be out of business and Chinese manufacturers will not be able to sell PV modules at previously lowered prices).
How it will affect India
Since India is one of the biggest customers of Chinese solar equipment, China's recent policy shift will flood the Indian solar market with cheap solar modules. Indian solar manufacturing sector is already in an unfair fight against Chinese module suppliers who are practically dumping solar modules at a lower cost (Chinese modules cost $0.33-$0.36 cents/Wp, while Indian modules are priced at $0.35-$0.40 cents/Wp).
Approximately 161.5 million solar panels were imported in India in FY 2014–15 amounting to almost $821 million. In FY 15-16, the expenditure jumped to $1.3 billion and within FY16-17, India spent $3.1 billion in solar equipment imports, which is about 35 times its solar equipment export. In FY 17-18 the expenditure stood at $3.8 billion, promising to rise in later years. It is important to highlight that spending billions on imports doesn't really translates into self-reliance, which Indian solar sector aspired to achieve. In this scenario, pushing prices down 32% to 36% due to China's new energy policy will certainly push domestic manufacturers of India out of the industry.
The only path towards sustainability and progress
Government of India should focus on protecting domestic industry through creating demand for domestically manufactured modules.
Why only modules and not cells? The reason behind this selective action can be made clear by checking current cell and module capacities in India. The current operational cell capacity is 3,000MW whereas the total installed solar module capacity is more than 9,000MW. The numbers clearly illustrate that current module capacity far outpaces the cell capacity. Therefore, using low cost foreign solar cells and creating demand for domestically manufactured modules would lead to better capacity utilization in the industry.
Additionally, there is a dire need for conducive policies. Recently, the Ministry of Finance in India has issued a notification on Safeguard Duty on imported solar cells and modules. Although, the intent of safeguard duty was to protect domestic solar industry, unfortunately, there has not been any exemption for Special Economic Zones (SEZ) in India, which hosts India's 40% of solar module manufacturing units and 60% of solar cells manufacturing units. It is certain that if SEZ units are not exempted from the Safeguard duty, it will lead to huge job losses and harm the manufacturing ecosystem in India, which is already bleeding.
Therefore, the best course of action would be to exempt SEZ to Domestic Tariff Area clearance of solar cells and modules and offer exemption to projects, which have already been auctioned out from the ambit of duties of Safeguard.
Taking decisions in favour of domestic manufacturing
Strengthening domestic manufacturing eco-system is the only option for India to realize set targets and achieve solar reliance. However, as explained, our country still lacks the required cell manufacturing capacity to work in sync with the module manufacturing pace. Therefore, careful manoeuvring is needed to stop imported module from flooding in, while protecting domestic manufacturing industry from safeguard duties.
Domestic manufacturing can make India the third largest economy in the world by improving social, industrial, and economic infrastructure. From creating jobs to reducing import expenses, domestic manufacturing comes with an array of benefits that can boost national uplift. Domestic solar growth has already created more than 416,000 new jobs (2015) and 1,017,800 jobs are expected be created within 2022, offering a solution for India's employment scarcity.
The right decisions to protect the domestic solar manufacturing industry will certainly initiate the socio-economic reformation in the country, leading India to great heights.