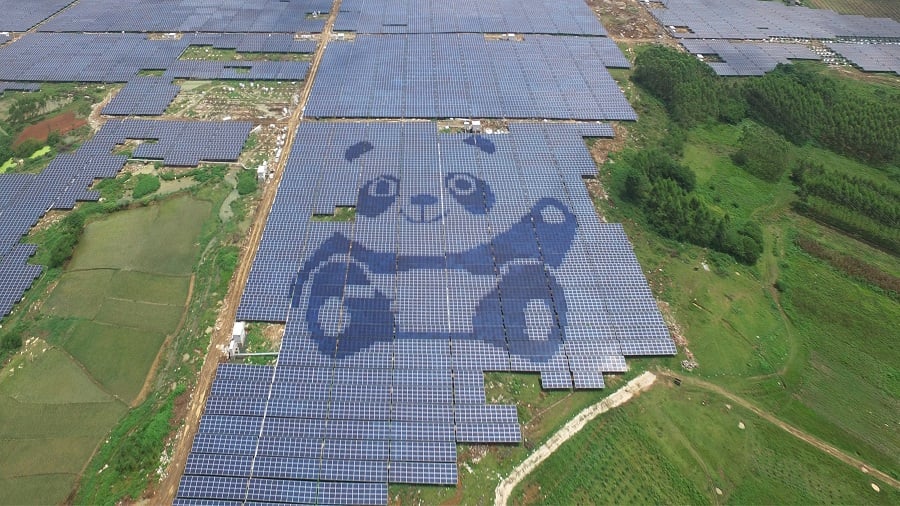 PV Market research firm, PV InfoLink has forecasted demand in China could reach 50GW in 2020, despite its forecast of demand in 2019, being lower than expected at 33.6GW.
PV InfoLink expects China's PV installation boom to start ramping in the fourth quarter of 2019 as new range grid parity support mechanisms come into effective operation. A combination, dominated by 'Bidding Projects' and 'Grid Parity' projects in the fourth quarter is expected to result in installations topping 15.5GW, up from a forecasted 9.6GW in the third quarter of 2019.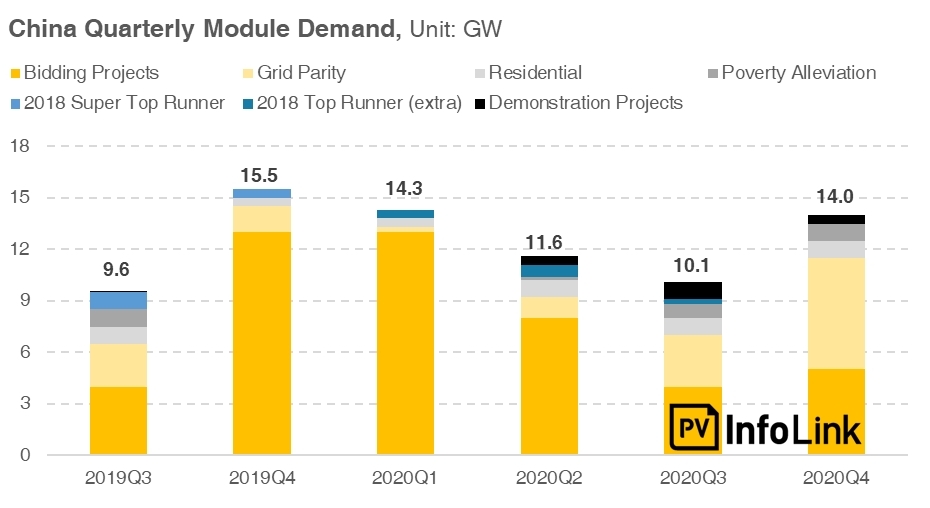 In the first half of 2020, PV InfoLink expects almost 26GW of installations in China with a broader mix of segments, including 'Top Runner' and 'Demonstration Projects' in the second half of 2020, which is expected to result in total installs reaching around 24.1GW.
Global PV installations in 2019 are expected to hit 116.6GW, up 18.5% from the previous year, according to the market research firm.