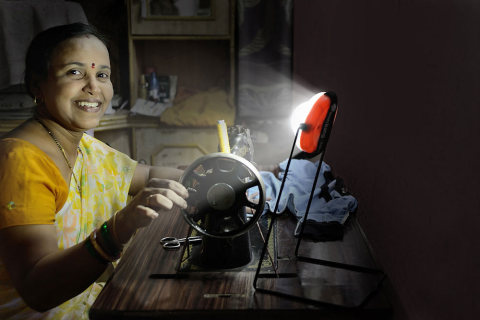 The Church Pension Fund (CPF), a financial services organization that serves the Episcopal Church, has invested US$17 million in a fund that provides loans to microfinance institutions, distribution companies, and manufacturers in the off-grid solar sector in sub-Saharan Africa and South Asia.
CPF's investment went into the US$75 million Social Investment Managers & Advisors (SIMA) Off-Grid Solar and Financial Access Senior Debt Fund I, B.V.
Asad Mahmood, CEO and managing partner of SIMA, said: "This investment will enable customers of solar energy to lease on an affordable installment basis and will impact the lives of more than one million people while reducing carbon dioxide by four million tons."
Roger Sayler, executive vice president and chief investment officer of CPF, said: "This investment represents our second investment focused on the off-grid solar sector as market conditions in this space remain extremely strong. This investment offers us the opportunity to provide funding for much-needed financing while also earning a competitive rate of return."
CPF, which has US$13 billion in assets, has also recently invested in the Developing World Markets' Off-Grid, Renewable and Climate Action Impact Note.