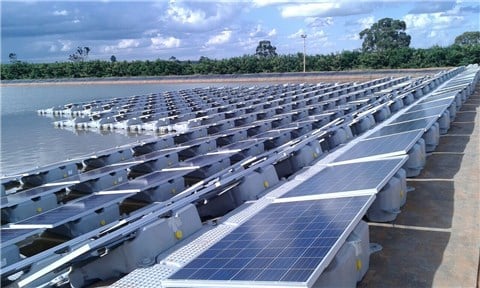 Energy and infrastructure developer Innova Capital Partners and French floating PV specialist Ciel & Terre (C&T) have agreed to jointly develop floating solar plants in Colombia.
Innova subsidiary Innova Solar Colombia (ISC) will act as developer and investor while C&T will provide its floating PV technology and technical expertise for any projects.
Colombia contains a large number of reservoirs suitable for these projects, according to an Innova release. These include 62 reservoirs classified as large dams. Moreover, the 20 largest reservoirs in Colombia, occupy an area of 53,495 hectares, according to the Food and Agriculture Organization of the United Nations (FAO).
Eva Pauly-Bowles, international sales director at C&T, stated: "solar fills the gaps left by pursuing only ground mount and rooftop opportunities. We recognize Colombia as a promising region and Innova as our key partner and look forward to working with Innova to bring floating solar to Colombia."
C&T also recently completed Brazil's first floating solar project. The latest editon of PV Tech Power also detailed the world's largest floating solar project located in China.