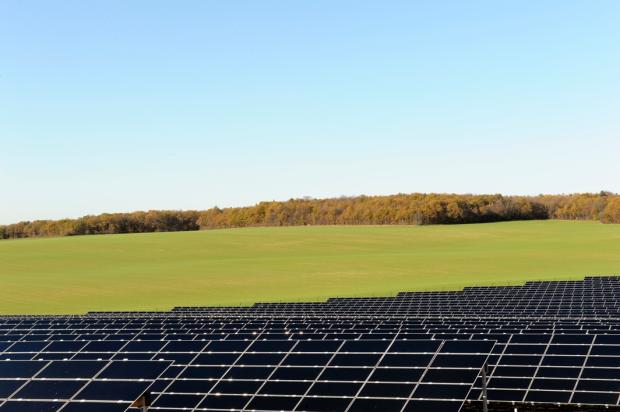 CMS Enterprises, a subsidiary of CMS Energy, is purchasing Delta Solar — a 24MW, two-part PV project under construction that will generate renewable energy to the Lansing Board of Water & Light to power 3,300 Michigan homes through a power purchase agreement.
Patti Poppe, president and CEO of CMS Energy, said: "We are committed to meeting Michigan's energy needs with reliable and increasingly clean sources of energy, and we are pleased to take ownership of a project that will benefit homes and businesses in our state's capital region.
"Delta Solar will be Michigan's second-largest solar power plant, representing our company's ability to help meet Michigan's need for new renewable energy sources as the state continues to grow."
The PV installation, which is composed of two phases, is being constructed by by Vermont-based groSolar — a subsidiary of EDF Renewable Energy. The site is expected to be operational by the summer of 2018.
The power plant is being developed on 76 hectares of land in Delta Township in Eaton County — next to the General Motors Lansing Delta Assembly Plant. Work on the site is expected to create around 150 construction jobs.