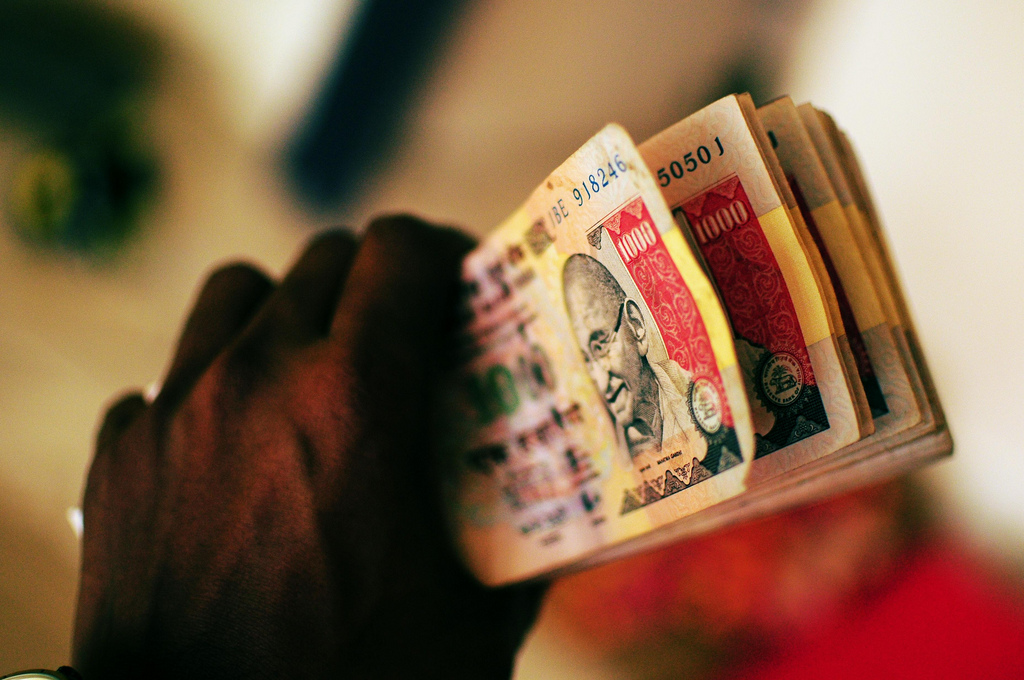 A levy, or cess, on coal and other fossil fuels in India will be doubled from INR200 (US$2.93) per tonne to INR400 per tonne, under the latest Budget announced today by the country's finance minister Arun Jaitley.
Jaitley proposed renaming the 'Clean Energy Cess' levied on coal, lignite and peat in India as the 'Clean Environment Cess' in a move that will also increase funding for clean energy and environmental projects.
Jasmeet Khurana, associate director at consultancy firm Bridge to India, told PV Tech that the increase was not a very big number in the "overall quantum", however it does make a larger kitty for all environmental projects.
A spokeswoman for consultancy Mercom Capital Group said the clean energy cess is generally transferred to the National Clean Energy Fund (NCEF) that was originally created to fund clean energy projects. However, starting with the 2014-15 budget, the new administration expanded the scope of NCEF to fund its clean river 'Namami Gange' project
She added: "We believe the fund has been renamed to justify this use of funds to projects other than clean energy."
Under India's Budget 2016-2017, accelerated depreciation will also be capped at a maximum 40%, down from the original 80%. This will come into effect from 1 April 2017.
Accelerated depreciation of solar assets helps reduce the cost of a project during its start-up years, lessening the burden of taxation for project investors.
Khurana said developers of very big utility-scale solar projects have not had the appetite to claim accelerated depreciation, so the cap is not likely to affect them.
However, for smaller projects, developers claiming accelerated depreciation have tended to be able to quote tariffs of around INR0.40-0.60 cheaper than those developers who do not claim accelerated depreciation.
Khurana said that differential will now come down to around INR0.20-0.30 because of the lower depreciation.
Many international companies using 'separate special purpose vehicles' to build solar projects cannot claim accelerated depreciation. As a result Khurana said the new 40% accelerated deprecation cap will help "level the playing field" between international companies and Indian firms during any bidding processes.
Khurana added: "It is a welcome step and will allow professional capital to flow in."
Meanwhile, the Indian Renewable Energy Development Agency (IREDA), a financing arm of the MNRE, will also be receiving INR91 billion in investment, said Khurana.
Ashish Verma, senior consultant, strategic consulting division at Gensol Engineering, commeented: "The good news is the budget has been prepared to focus on the key issue with solar, which is debt financing. This time the Lending budget has been allocated 2.45 times more compared to the previous finacial year for renewable energy lending agency IREDA."
Jaitley opened his Budget speech announcing that the International Monetary Fund had hailed India as a 'bright spot' amidst a slowing global economy.
He said: "Financial markets have been battered and global trade has contracted. Amidst all these global headwinds, the Indian economy has held its ground firmly."
He also announced that all villages in India are expected to have electricity by 1 May 2018, under the government's rural electrification programme.
This article has been amended to include comment from Mercom Captital Group and Ashish Verma.