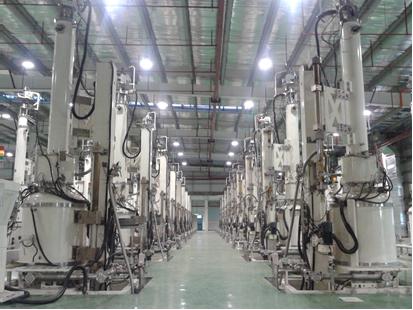 Monocrystalline wafer producer Comtec Solar Systems Group said it planned to sell its Malaysian facility and some of the installed production equipment to leading integrated monocrystalline ingot to module producer, Longi Silicon Materials.
Comtec Solar is selling the facility for around RMB 200 million (US$28.8 million), subject to shareholder approval. Longi is acquiring the land and facilities for around (US$20 million) and some equipment, primarily ingot pullers for around (US$7.8 million).
Comtec Solar will use the cropping saws, squaring saws and wire saws not included in the sale for operations at its facilities in China or sell the equipment to third parties, according to the company.
The company noted that the sale of the key production plant assets was due to continued losses associated with the plant since 2013, which had totalled around (US$25.7 million).
Comtec also cited a major monocrystalline silicon wafer user recently announcing the closing down of a production facility and the scaling back of capacity as another reason for the sale of the Malaysian plant.
Comtec has also previously said that it wanted to focus on the PV downstream market in the future.
Longi Silicon also acquired the Malaysia-based mono wafer operations of bankrupt renewables firm, SunEdsion in 2016 and has announced a 5GW monocrystalline silicon ingot pulling production plant in Lijiang City, Yunnan Province in a JV partnership with Silicon Module Super League (SMSL) member Trina Solar and major China-based polysilicon producer, Sichuan Yongxiang a subsidiary of major Chinese firm, Tongwei.