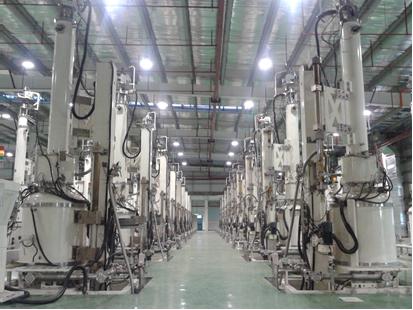 High-efficiency monocrystalline wafer producer Comtec Solar Systems Group reported a net loss of US$146 million in 2016, after previously announced write-down on assets at its Malaysian manufacturing facilities that were being sold leading mono wafer supplier, LONGi Green Energy Technology.
Comtec reported 2016 revenue of RMB810.0 million (US$117.5 million), down from US$158 million in 2015, a 25.8% decline as the company is redirecting its business to the downstream sector.
The company reported a net loss margin of 124.3%, compared to 39.8% for the prior year. Comtec Malaysia was said to have been loss making and has recorded cumulative operating loss of approximately RMB178.5 million (US$25.8 million) since 2013.
Monocrystalline wafer sales were US$44.4 million in 2016, compared to around US$90 million in 2015. Monocrystalline solar ingot sales were US$4.3 million in 2016, compared to US$0.52 million in 2015. Other sales included polysilicon trading and tolling services.
Revenue from sales of 125mm x 125mm monocrystalline solar wafers decreased by RMB236.2 million, or a 52.3% decline in 2016, primarily due to a decrease in both of sales volume and average selling price. The sales volume was 171.3MW, down from 303.1MW in 2015.
Revenue from sales of 156mm x156mm monocrystalline solar wafers decreased by RMB78.2 million, or a 46.1% decline to RMB91.6 million in 2016. The sales volume decreased by 21.5MW, or 21.2% from 101.3MW for 2015 to 79.8MW for 2016.
The sales to its largest customer that has solar cell production in the Philippines accounted for approximately 25.9% of total revenue in 2016, compared to approximately 39.7% in 2015.
The company was impacted by cell and module customers in the Philippines, Malaysia, Japan and the US reducing production and closing manufacturing lines.
These included SunPower and Mission Solar Energy.
However, Comtec has secured a major wafer deal with Jolywood(Taizhou) Sunwatt Co for 68 million pieces of its A-grade N-type super monocrystalline wafers in December, 2016. The deal is for two years and Jolywood provided a RMB20.4 million (US$2.95 million) advanced payment.