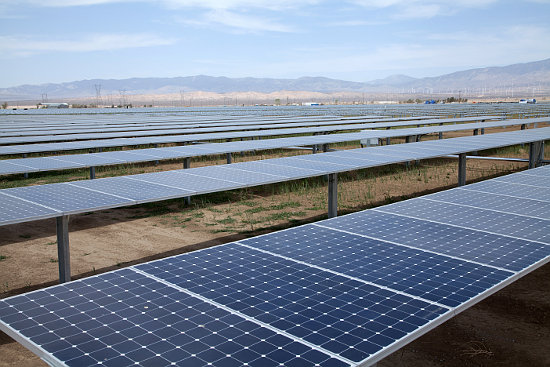 Construction has officially started on two solar projects in Alabama that will provide clean energy for two US Army posts.
The first site, a 10MW PV installation that will provide up to 18,000MWh annually for the Redstone Arsenal U.S. Army post, is set to begin construction this month — according to renewable-energy company SunPower.
As part of the project's development, SunPower is providing the energy from the plant through a power-purchase agreement, allowing the Army to buy 100% of the power generated by the plant and cut the costs of power plant construction, maintenance and operation.
Richard Kidd, deputy assistant secretary of the US Army (Energy and Sustainability), said: "This represents a continuation of the Army's deployment of renewable energy at installations across the country. It is symbolic of the changing dynamics of energy produced in the United States, especially in the Southeast. The project substantially increases the amount of installed solar power in Alabama at no additional cost to consumers. It is also a testament to what the Army can accomplish by working with industry stakeholders such as SunPower, local officials, and other partners such as the USArmy Corps of Engineers and Redstone Arsenal."
The project — developed by Redstone Arsenal's Directorate of Public Works, the US Army Office of Energy Initiatives and the US Army Corps of Engineers – Huntsville Center's Energy Division — stands as the first power purchase agreement project approved through a renewable and alternative energy Multiple Award Task Order Contract (MATOC) awarded by Huntsville Center.
All power produced by the plant will be purchased at a cost equal to or less than Redstone Arsenal's current and projected utility rates. SunPower estimates that the annual output from the power plant will be equal to the electricity needed to power approximately 5,400 electric vehicles.
Howard Wenger, SunPower president, business units, said: "Solar is cost-competitive with traditional energy sources today, and is helping the U.S. military reduce operational costs. We commend Redstone Arsenal for managing its significant energy demand by relying on abundant, renewable solar power. The high performance SunPower technology we are installing for the agency will maximize energy production over the long term."
Along with the installation at Redstone Arsenal, another project is set to be constructed at Fort Rucker — located in Dale County, Alabama.
Officials from Alabama Power, the US Army and other federal agencies met at Fort Rucker on June 3 to break ground on the project, according to the Yellowhammer News.
The 10MW project, which will be developed on 36 hectares of land at the fort, is scheduled to be completed by the end of 2016. The installation is expected to generate enough energy to power 1,600 homes per year.
The US Army has set a goal to derive 25% of total energy consumed from renewable sources by 2025, as well as a commitment to deploy 1GW of renewable energy on Army installations by 2025.