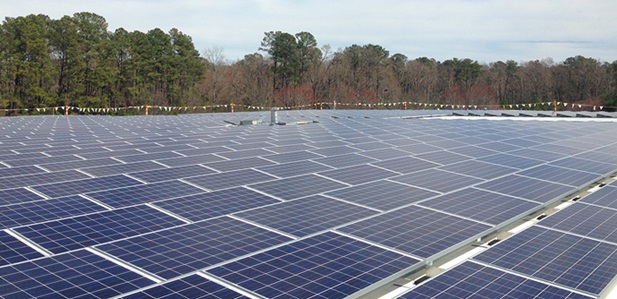 IPP and renewable energy solutions provider Coronal Energy, powered by Panasonic, and Dominion Energy announced this week that they are developing a new PV facility in Essex County, Virginia.
The 20MW PV project will be located on 70 hectares of land in Dunnsville and will generate enough electricity to power 5,000 single-family homes annually.
The installation, known as the Essex Solar Center, would be one of the largest PV projects in Virginia. Once completed, Coronal Energy will own and operate the facility.
Energy generated by the project will be procured by Dominion Energy through a 20-year power purchase agreement that allows the company to purchase the power for the benefit of its customers.
Katheryn Curtis, senior vice president of Dominion Energy's power delivery group, said: "At Dominion, we are dedicated to providing affordable renewable energy options to Virginia residents. Teaming up with Coronal Energy on the Essex Solar Center allows us to serve our customers through our PPA arrangement, bring jobs to the county that will benefit the local economy, and align with the state's vision as Virginia prioritises clean energy initiatives."
The location where the project is being developed is split between two parcels of land. Approximately 28 hectares of land is owned by the Southside Rappahannock Baptist Association — a nonprofit organisation.
The area is the former site of the Rappahannock Industrial Academy (RIA) — a school run during the first half of the 20th century that focused on educating the children of former slaves. Revenue from the land lease will help support the history and legacy of the historic site. The remaining land is owned by a private landowner, Haile Properties, LLC.
McCarthy Building Companies has been named as the EPC contractor for the project, which is slated for completion in November 2017.