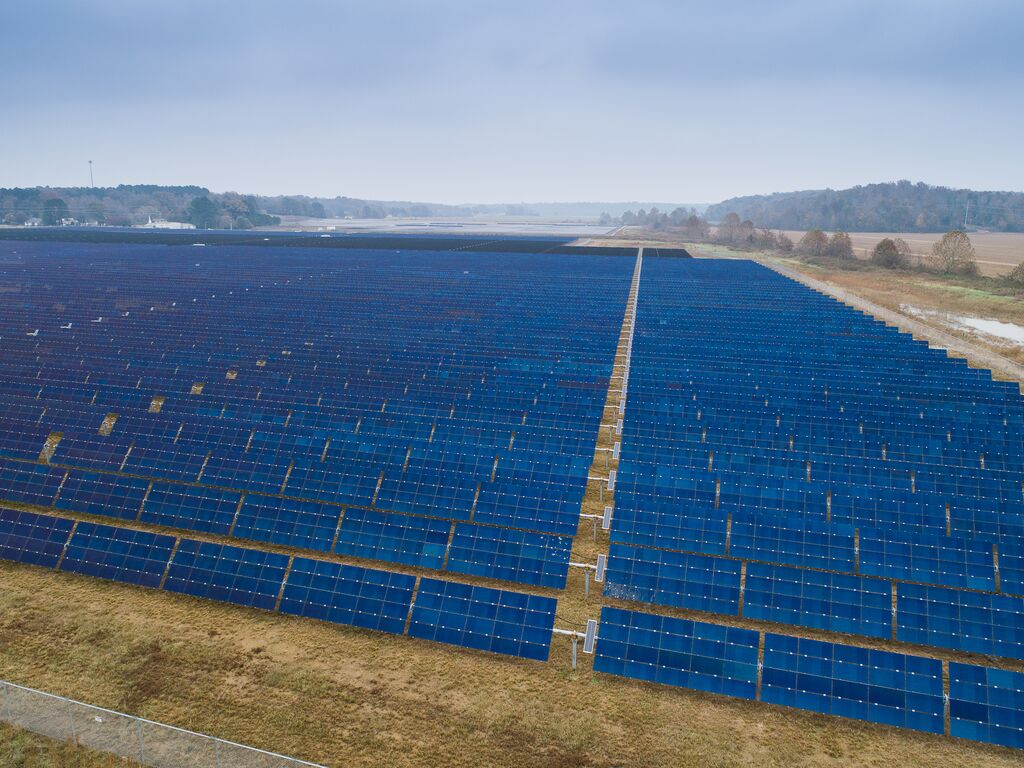 The total corporate funding into the global solar sector increased by 55% in Q1 2023 compared with Q4 2022, and 11% year-on-year compared with the same period in Q1 last year.
US$8.4 billion of corporate investment was made into the solar industry in the first three months of the year, up from US$5.4 billion in the previous quarter, according to industry analyst and consultancy Mercom Capital Group. The figure includes venture capital (VC) investment, public market and debt financing.
Raj Prabhu, CEO of Mercom Capital Group said: "Investments in solar bucked the trend in Q1 despite tough economic conditions. The Inflation Reduction Act (IRA) is a significant driver for investments in solar. The fundamentals are solid, driven by strong demand for the energy transition worldwide, especially in Europe and the US."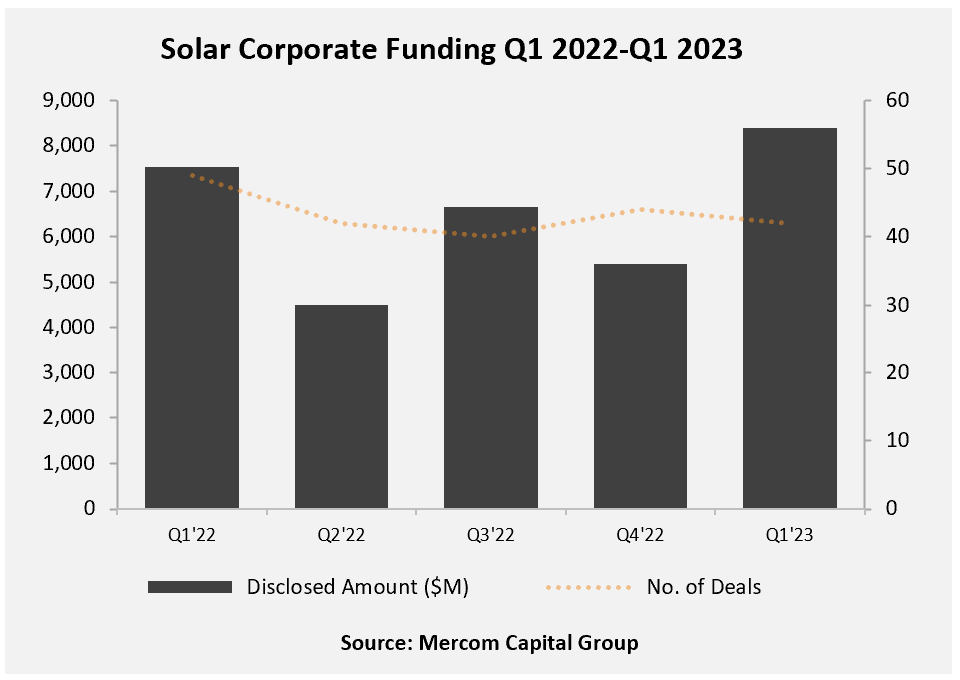 Global VC funding totalled US$2.1 billion across 18 separate deals, representing a 75% increase year-on-year. US independent power producer (IPP) Silicon Ranch received the most VC funding of any solar company in the world, racking up US$375 million in Q1. A large portion of that came from the second installment of a US$600 million equity raise that the company closed in late 2022 with lead investors Manulife Investment Management.
Mercom said that the majority (64%) of VC funding went to downstream solar companies.
Public market financing totalled US$2.3 billion in just seven deals, an increase of 1,183% compared to US$181 million in five deals in Q4 2022. However, year-on-year public market financing declined slightly by 8%.
Debt financing reached US$3.9 billion, a modest increase compared with Q1 last year.
In terms of project acquisitions, almost 12GW of solar PV projects were bought in Q1, a slight dip compared with 14GW last quarter. Investment firms and funds bought up the largest chunk of that, followed by project developers and IPPs.
Mercom's report for the first three quarters of 2022 found that corporate financing for solar had dipped considerably due to rising inflation and interest rates. The same was true for its H2 2022 report. The emergent trend from these reports, however, was the increase in VC and private investment, increasing 150% year-on-year. The results from Q1 2023, though not as steeply inclining, speak to the same positive growth trajectory for VC financing.
The big-picture policy shifts that have happened between the two reports most likely account for the increase in corporate spending overall. The IRA in particular, as well as Europe's Green Deal Industrial Plan and a similar announcement in Canada, have created a more favourable investment environment.