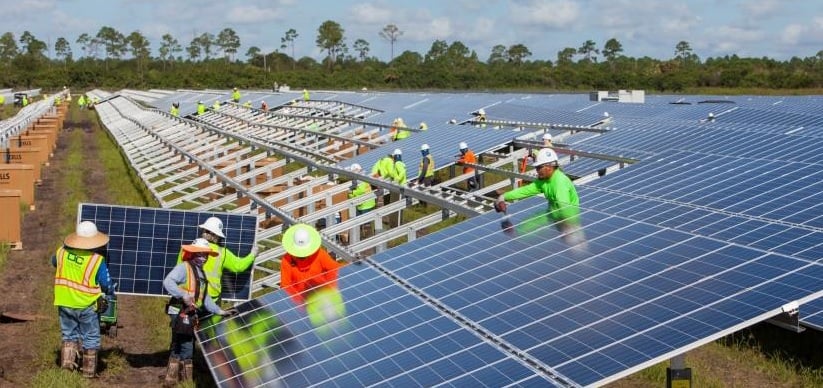 Canada Pension Plan Investment Board (CPPIB) will acquire a 396MW portfolio of six operational wind and solar power projects in Canada from Florida-headquartered NextEra Energy Partners for US$741 million.
The portfolio includes four wind and two solar projects in Ontario. Affiliates of NextEra Energy Partners, who developed and currently operate the portfolio, will continue to be the operator under a long-term agreement. The assets began operations between 2012-2015.
"This opportunity to acquire a sizeable portfolio of operating renewables projects provides immediate scale and exposure to a core sector for CPPIB's broader North American and global power and renewables strategy," said Bruce Hogg, managing director, head of Power and Renewables, CPPIB.
The transaction represents CPPIB's third significant investment in the global renewables sector, having previously committed to wind and solar investments in Brazil, India and now Canada. It also recently helped Indian firm ReNew Power acquire Ostro Energy in one of India's larget ever renewable energy deals.
The transaction with NextEra is subject to customary regulatory approvals and closing conditions and is expected to close during the second quarter of 2018.