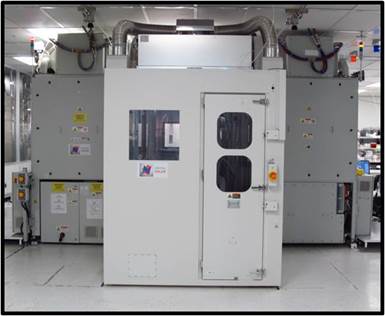 US-based developer of 'direct gas to wafer' technology Crystal Solar has been awarded a US$3 million cooperative agreement by the U.S. Department of Energy, SunShot Initiative.
Crystal Solar said the SunShot Initiative funding was to be used to develop high-efficiency epitaxial solar cells and demonstrate commercial level yield at its pilot production facility in Santa Clara, California.
Its direct gas to wafer' technology enables the conversion of Trichlorosilane (TCS) gas to monocrystalline silicon wafers by high throughput epitaxial growth process, claimed to reduce silicon usage by as much as 50%, compared to conventional silicon consumption to make wafers, therefore reducing the cost per-watt.
T.S. Ravi, chief executive officer of Crystal Solar said, "Crystal Solar's epitaxial process has already demonstrated world record efficiencies for mono crystalline passivated emitter and rear contact cells (PERC), representing for the first time a kerfless wafer technology exceeding the performance of the incumbent," said T.S. Ravi, chief executive officer of Crystal Solar. "We appreciate this recognition and grant from the Energy Department and we expect that this will greatly help accelerate the transition to market for such wafers."
The US Energy Department recently announced that it was planning to provide solar technology funding to the tune of US$107 million via the Office of Energy Efficiency and Renewable Energy's (EERE) SunShot Initiative.
A segment of the funding through the SunShot Initiative includes 40 projects with a total of US$42 million in funding to improve PV performance, reliability, manufacturability and to enable greater market penetration for solar technologies.