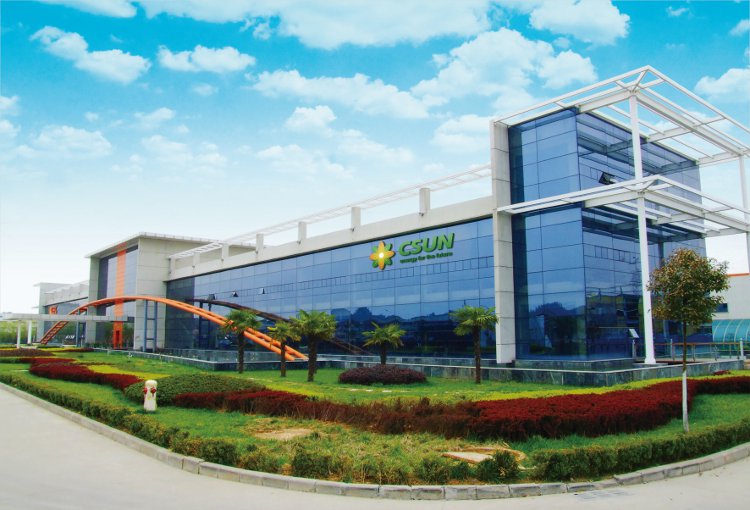 Nanjing-based PV manufacturer China Sunergy (CSUN) is to target the Middle East and Africa after signing a joint venture with UAE's Z-One Holding.
The two firms are collaborating to form a joint-venture, dubbed CSUN Solar MEA FZC, which will sell CSUN's full range of solar products and solutions.
The JV is to be owned 60% by CSUN and 40% by Z-One Holding.
CSUN chief executive Tingxiu Lu lauded the two markets as "fast-growing" for PV and said the JV would provide the company with a "useful opportunity" to markets its products.
"Our track records of working with a variety of well-known enterprises located in both upstream and downstream of the PV industry has positioned us well as Z-One Holding's partner and we look forward to capturing the lucrative opportunities together," Lu added.
Z-One acts as a stakeholder in eight companies targeting Africa and the Middle East, offering equipment manufacturing, distribution, consultancy and EPC services.
The partnership will come as a boon for CSUN, which faced a difficult 2015 following de-listing challenges from NASDAQ and further losses
In January the firm was struck off NASDAQ's register after struggling to maintain the minimum company value of US$15 million required to list with the US stock exchange.
It regained its listing in March but its financial problems endured. In September the company reported a Q1 net loss of US$12.2 million on the back of falling shipments, prompting it to announce a major restructure of its manufacturing operations a month later.
Last week the firm confirmed that two of its independent directors – Jianhua Zhao and Xiaogian Zhou – had stood down at the end of December.