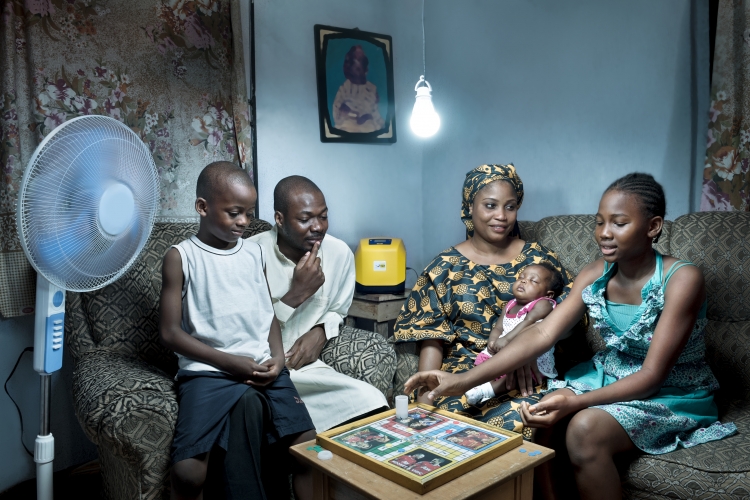 Solar lighting and power product designer d.light announced Tuesday that its D30 Pay-Go home system has sold 120,000 units within the first six months of its October 2016 global launch.
The company announced that the sales of the system has grown exponentially, as they are currently registering 800 new households a day. The system is currently available in 1,500 outlets, which only represents 10% of d.light's total distribution network — signaling significant room for expansion.
The quick adoption of the D30 by consumers was spurred by d.light's ramp up of its Pay-Go financing options fueled by the US$40 million in investment and debt funding the company received in September to December 2016.
d.light CEO Ned Tozun noted: "We've been thrilled to see how quickly our customers have migrated with d.light from solar lanterns to our larger Pay-Go systems, and we are extremely grateful to our many partners who have helped us bring clean, safe and reliable solar power connectivity to families without, or with little, access to the grid.
"With the highest number of daily unit sales and impact of any off-grid solar company, we have leveraged our base of over 65 million happy d.light customers, as well as our existing distribution networks on the ground, to enable us to get to scale our Pay-Go solar home systems even faster than we imagined. This is enabling families to move from small task lights and lanterns to the grid-like experience of our solar home systems. And, this is just the beginning: we will be continuing to bring exciting innovations to the space to grow the market further and reach even more people."
d.light's D30 system operates like personal power grids for homes or small businesses — featuring a solar panel, mobile phone charger, solar lights, light switches, a torch and an FM radio.
The lights can last up to 17 hours on the low setting and are 12 times brighter than kerosene. Payment plans vary depending on the country. In Kenya, customers pay US$25 down, and then 40 cents per day for a year, without adding any interest.
Each device is unlocked to produce power when payment is received and remains unlocked as long as payments are made on time. Once paid in full, the Pay-Go solar home system is unlocked forever and customers then own their systems.