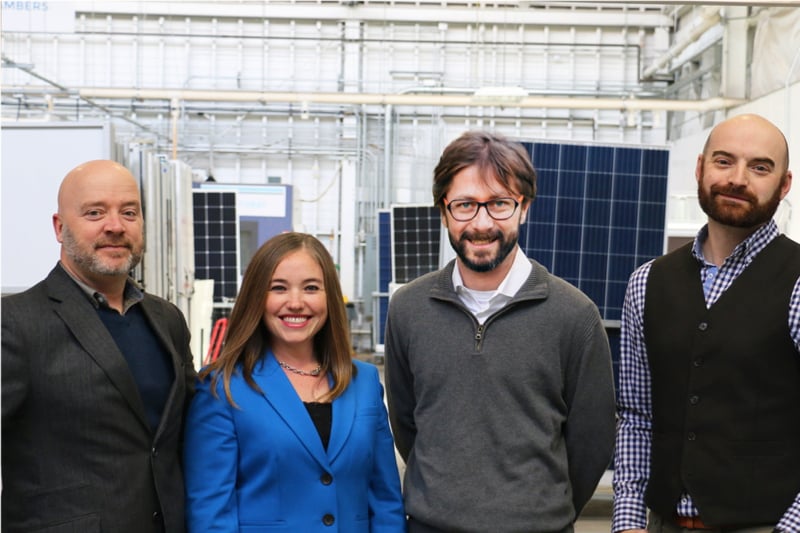 Having acquired PV Evolution Labs (PVEL) in early 2014 by DNV GL the lab has become a separate legal entity again under the ownership of PVEL's former founder, Jenya Meydbray.
PVEL is a well-known independent PV reliability and performance testing lab, partly due to its establishment of the PV Module Reliability Scorecard and ground-breaking Product Qualification Programs.
"From the outset, PVEL pioneered a vital role as the original reliability and performance lab dedicated to the downstream solar market. Our data drives the industry's growth by helping project developers access and optimize financing," noted Meydbray. "Thanks to the rapid advancement of solar technology and increasing global demand for clean energy, our services are even more critical now than they were a decade ago."
DNV GL said that it would continue to collaborate with PVEL, notably in the joint publication of the annual PV Module Reliability Scorecard results.
"We are both committed to growing and supporting the global solar market. DNV GL has made considerable investments in its solar lab services and the reliability scorecard over the last four years. We believe PVEL's management as the new owner, will have more flexibility to serve its customers", commented Ditlev Engel, CEO of DNV GL's energy business. "We will maintain our close relationship with PVEL and continue our plans to leverage the valuable, independent data generated by PVEL by collaboratively publishing the PV Module Reliability Scorecard.
DNV GL noted that the decision to transfer PVEL back to its management under CEO Meydbray was designed to create better flexibility to maximize value to both sets of customers.