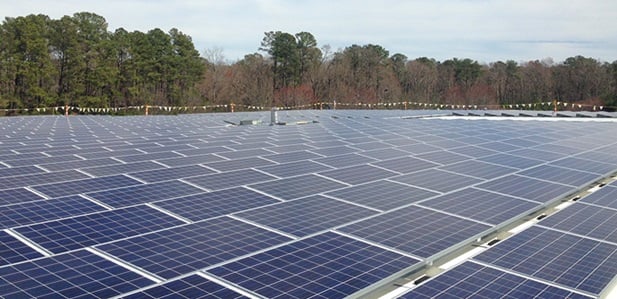 Dominion Virginia Power is set to add some major assets to its PV pipeline, as the company is currently constructing three large-scale solar projects in the Virginia counties of Isle of Wight, Louisa and Powhatan.
When operational by the end of this year, the three installations will generate 56MW of PV generation at peak output — enough energy to power around 14,000 homes.
Ruth Prideaux, director of generation projects renewable energy, said: "We have made tremendous progress since we received all necessary regulatory approvals from state and local jurisdictions. Our contractor, Amec Foster Wheeler, hired the best workers in the industry and reached out to include local hires, giving them the opportunity to grow their skills even more. We are creating a talented workforce who will be experienced in the construction of utility- and community-scale solar farms, whether they are working for Dominion or other energy companies."
The facilities are all in various stages of completion and are on schedule and on budget. Over 800 jobs have been created during the development of these sites, while the state is expected to see a cumulative economic impact of US$74 million from the 2015 planning phase to the completion of the projects.
The 19MW Isle of Wight project, 20MW Louisa Project and 17MW Powhatan project will be comprised of 240,000 total solar panels.