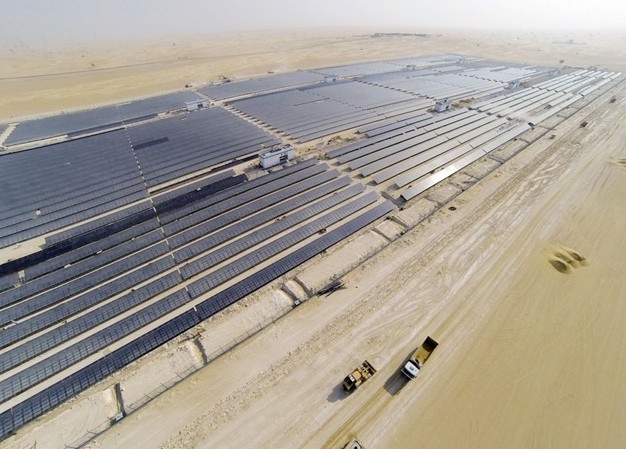 Dubai has launched an ambitious new energy strategy, which includes a provision to make rooftop solar mandatory from 2030.
The Dubai Clean Energy Strategy 2050 also sets a renewable target of 75%, with intermediate goals of 7% by 2020 and 25% by 2030. These objectives speed the pace of the emirate's transition from a previous 15% target for 2030 set in January of this year.
The utility-scale Mohammed bin Rashid Al Maktoum Solar Park has also been increased in size, first from an initial 1GW to 3GW earlier this year, and now to 5GW by 2030. The tender process for 800MW of capacity is currently underway. Total investment in the site is estimated by state utility DEWA to be AED50 billion (US$13.6 billion).
A free trade zone, the Dubai Green Zone, will also be established to encourage clean technology firms to move to the city.
Work with IRENA and research and development institutes to establish training programmes in the emirate together with the establishment of a flagship clean tech innovation centre will be used to create jobs in the emirate.