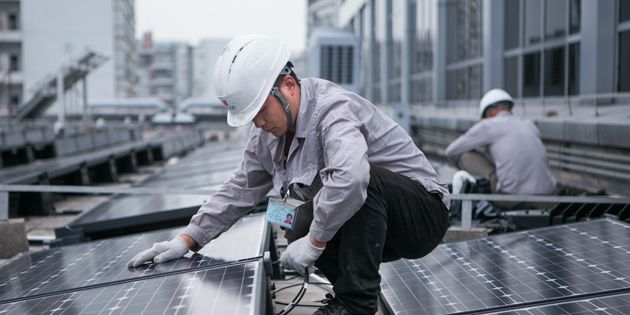 DuPont and Fraunhofer ISE will work together to validate a new set of accelerated testing methods for solar module degradation.
Fraunhofer ISE will run the rule over DuPont Photovoltaic Solutions' in-house testing practices and then look to refine them. The target is to develop a set of simpler tests to replicate the field degradation of a solar panel, which the pair describe in a statement as "one of the biggest challenges of the PV industry".
"The aim of this work is to determine whether the proposed accelerated testing protocols can accurately predict service lifetime of solar panels made with different types of materials," said Dr. Karl-Anders Weiss, project manager, Fraunhofer ISE. "Our intent is to move from the current IEC standards which are limited to predicting early stage failure mechanisms, to a longer-term view of panel ageing in the field."
The starting point for the new procedures is DuPont's Module Accelerated Sequential Testing protocol. It subjects modules to repeated phases of damp heat, UV and thermal cycling to replicate the rigours of field operations.
Dr. Kaushik Roy Choudhury, Global Reliability Manager, DuPont Photovoltaic Solutions said: "We are pleased to be working alongside the scientists at Fraunhofer ISE, to help validate our set of accelerated tests. Studying how panels age in the field under multiple environmental stresses is critical for customers and future development of materials."
Last year DuPont and Envision began a partnership using the latter's IoT platform to monitor module performance and degradation patterns.