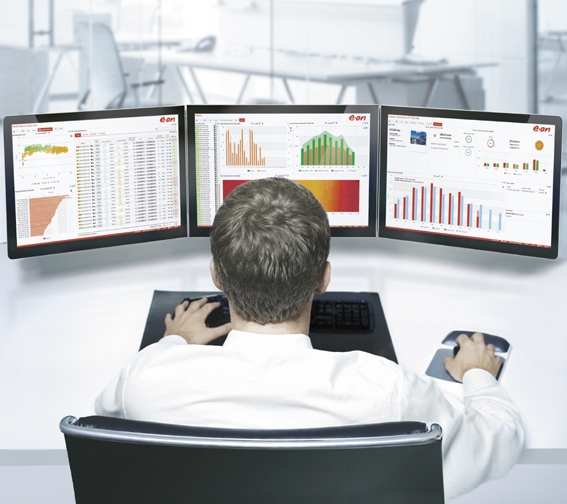 Munich-headquartered E.ON has partnered with fellow German energy firm meteocontrol to launch a control console that allows for the remote monitoring and operation of PV systems.
meteocontrol is contributing its monitoring software VCOm virtual control room to the endeavour, which will work in tandem with E.ON's customised monitoring solution.
The joint monitoring control system could revolutionise the way system operators manage both small units on roofs as well a large solar parks, creating a 'hands-off' approach to ensuring reliable operation, according to Matthias Krieg, head of PV maintenance/services at E.ON.
meteocontrol's VCOM software can analyse incoming alarm reports and all incident management. The software's fault detection can pinpoint abnormalities quickly and as soon as they happen, to potentially reduce the time required for on-site repairs. E.ON customers will be able to access data from the monitoring system via a personalised website.
"With this monitoring solution, E.ON can provide customers with secure, long-range support that has been optimized across all process steps," said Martin Schneider, managing director of meteocontrol. "We are looking forward to our partnership with E.ON, in part because it will also produce synergies for globally scalable models designed to optimize the returns of PV systems."