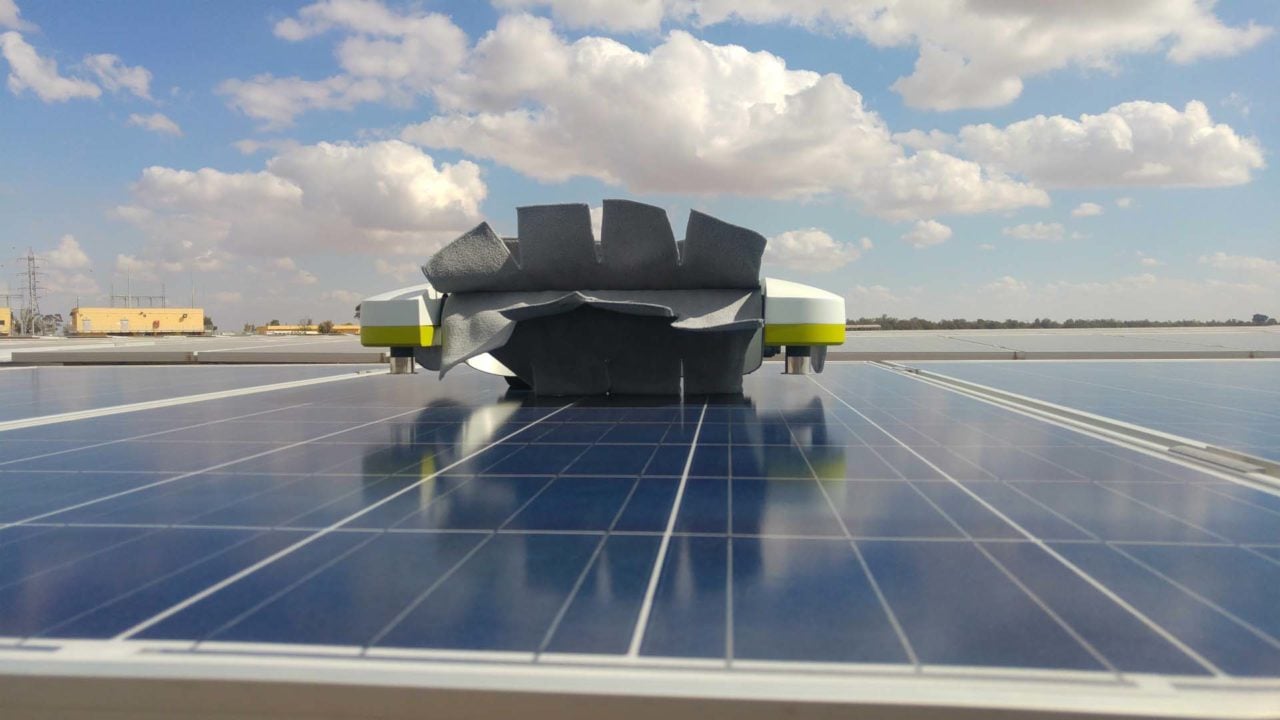 Ecoppia, a leader in robotic, water-free PV panel cleaning solutions, has made its newest fully-autonomous solution for single-axis tracker installations available. The Ecoppia T4 is compatible with all trackers and module types, which includes both frameless and thin film panels.
The first commercial deployment of Ecoppia T4 is already underway at a large installation in the Middle East and is slated to become operational by the end of April. Once running, the system will utilise over 100 cleaning robots that will perform a nightly cleaning in order to prevent both soil and dust storms from impacting production levels.
The Ecoppia T4 for single axis trackers passed numerous acceleration testing by independent laboratories, while also being certified by module makers, tracker manufacturers and financial institutions. With the commercial launch of the T4, Ecoppia is scheduled to expand its activity also to the Americas. The pipeline for the Ecoppia T4 worldwide has already surpassed the 1,000MW mark.