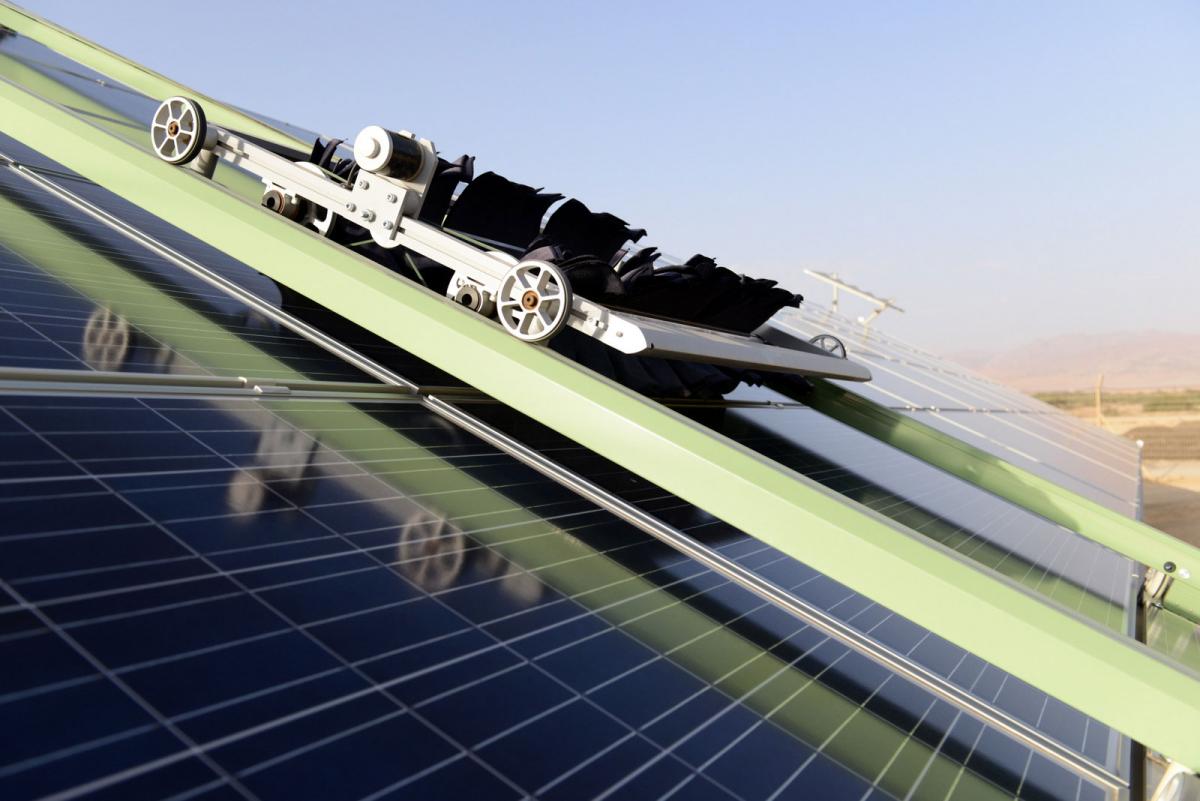 Solar PV module cleaning systems firm Ecoppia has had its autonomous, waterless cleaning technology certified for use on First Solar's thin-film modules.
Ecoppia noted that its microfiber-based cleaning cloth system had already been certified by the likes of Trina Solar, Suntech, and JA Solar and had recently passed PI Berlin's accelerated stress tests for 20 years' worth of daily cleanings.
PI Berlin has undertaken tests of various module cleaning technologies and methodologies, highlighting damage (scratching) that can be done to the glass substrate reducing conversion efficiencies.