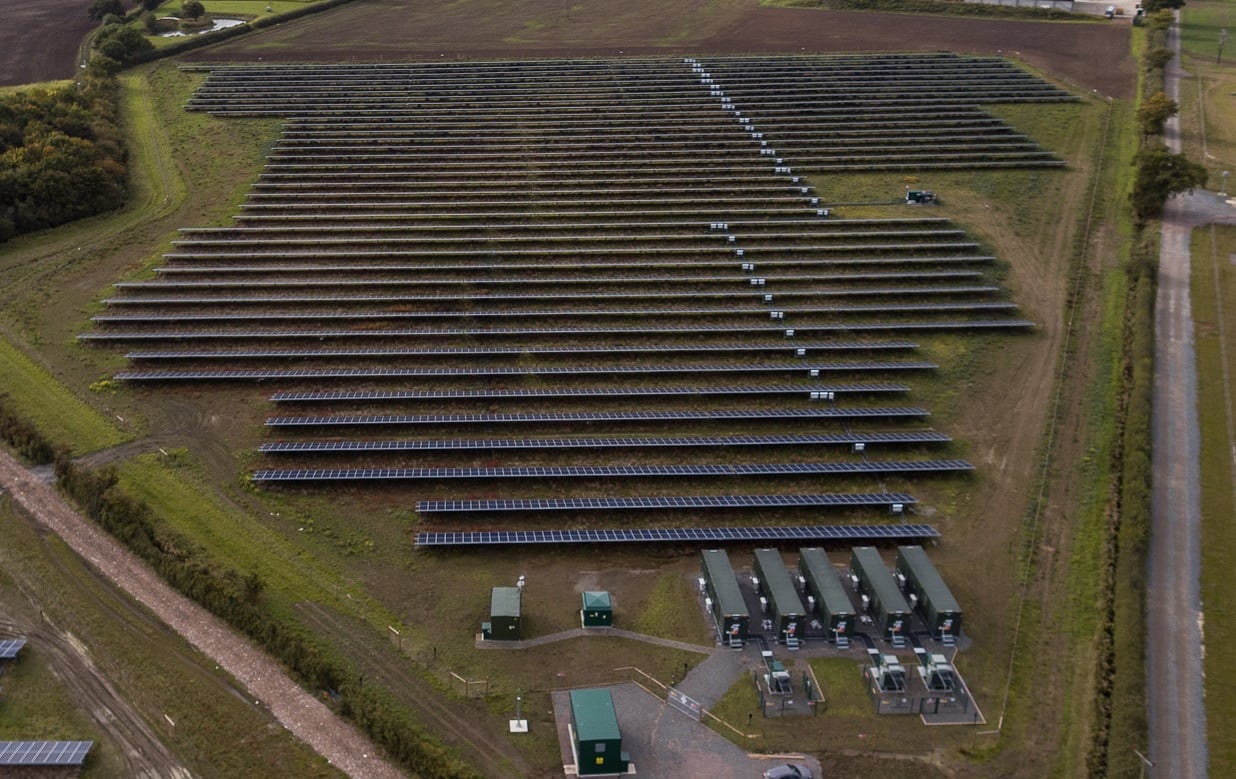 Anesco has turned to EDF Energy to optimise its landmark Clayhill solar-plus-storage farm, in the UK, including the provision of an "industry first" guaranteed floor price for storage.
EDF will work alongside its technology partner Upside Energy to secure contracts with network operators and generate revenue using Clayhill's generation assets.
Furthermore, in what's been described as a significant step forward for the UK renewables scene, EDF has offered a guaranteed floor price for Clayhill's services.
EDF will operate Clayhill within the firm's proprietary demand side response platform PowerShift. The utility will make decisions on whether to consume or sell energy based on real-time wholesale market prices and other market signals.
The duo, alongside technology partner Upside Energy, will also test new business models and work to connect additional Anesco assets to PowerShift.
Anesco has more than 100MW of operational battery storage at its disposal with a pipeline of 380MW to connect by 2020.
Vincent de Rul, director of energy solutions at EDF Energy, said the companies had been working closely over the past few months to develop the contract structure, describing it as a "crucial" step towards balancing renewable generation on the grid.
Steve Shine, executive chairman at Anesco, said the addition of a floor price and 24-hour trading capability for Clayhill represented "crucial new developments" for the storage sector.
"This is a partnership between three fantastic organisations, we're already achieving great results and I am sure we will be working together ever more closely in the future," Shine added.