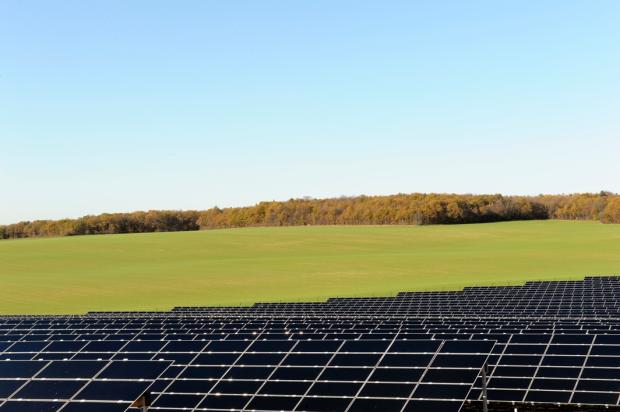 EREN Renewable Energy (EREN RE) and EDF Energies Nouvelles have commissioned three PV projects with a combined generation capacity of 87MW in India.
The three projects are held via EDEN – the two companies' PV joint venture in India – with two sites located in the state of Uttarakhand, with the other developed in Madhya Pradesh.
The UTTI and UTT2 solar projects each have a generation capacity of 36MW and will be developed in Uttarakhand, while the installation developed in Madhya Pradesh will has a generation capacity of 15MW.
The UTTI and UTT2 solar projects are each comprised of 225,000 solar panels and cover the energy needs of the equivalent of 95,000 homes in India. Both power plants have already entered into 25-year power purchase agreements with regional grid operator Uttarakhand Power Corporation.
They were won and developed by an Indian consortium, made up of Omkar Powertech India, Profigate Infra Gasoline and Rays Power, following the competitive tender launched in 2013 by the Uttarakhand Renewable Energy Development Agency (UREDA).
EDF and EREN RE will hold joint ownership over the two projects alongside Indian EPC and developer Rays Power Infra.
The 15MW project developed in Madhya Pradesh will produce electricity equivalent to the annual consumption of 25,000 Indian homes and holds a 25-year PPA with regional grid operator Madhya Pradesh Power Management Company. This project was won in 2015 following the competitive tender launched by MPPMCL.
EDEN arranged the financing and supervised the construction of these three solar power plants, which were acquired in 2016 and 2017.