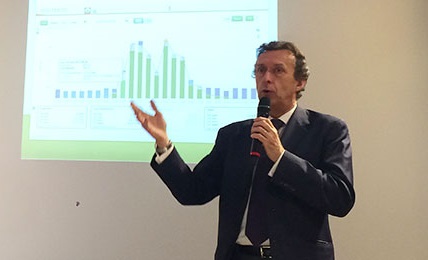 French utility EDF is replacing its existing residential solar offering with a self-consumption model.
The company had announced the start of self-consumption products in April but will now make it the only set-up available to residential customers. It had previously been offering a 20-year lease model.
The storage element will be optional. Customers will also be provided with an energy management platform to control and monitor their consumption.
The Mon Solieil & Moi product has been developed as part of the company's 15-year strategic plan, CAP 2030.
"Energy usage patterns are evolving and becoming more digital," said Antoine Cahuzac, EDF's group senior executive VP, renewable energies and CEO, EDF Energies Nouvelles. "Currently, self-consumption of renewable electricity is becoming an effective solution for consumers increasingly looking to keep a tight grip on their bills and their carbon footprint. As part of our CAP 2030 strategy, we are committed to supporting these changes and helping to shape the energy models of the future. This lies behind today's launch by our EDF ENR subsidiary of its Mon Soleil & Moi offering."
The company has more than 25 million residential electricity customers in France.
A number of European utilities including E.On have announced their own storage offerings. Engie meanwhile, purchased 80% in Green Charge Networks.
Battery manufacturer Sonnen has travelled in the other direction establishing a network of customers to create a peer-led utility trading platform.