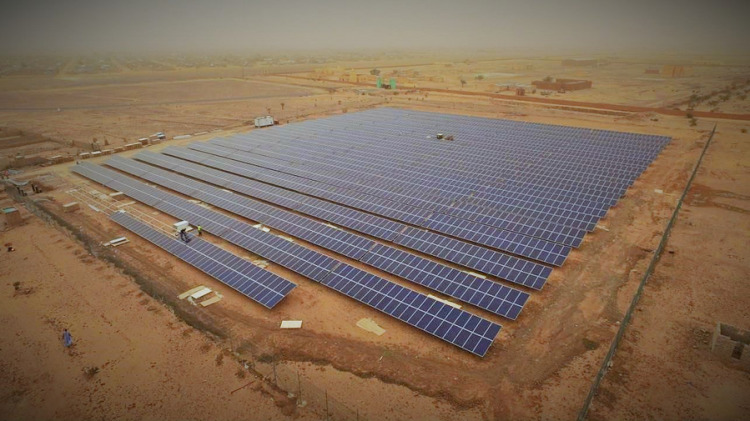 EDF Group, via its subsidiary EDF Energies Nouvelles, announced Wednesday that it has joined the Masdar-led consortium responsible for the development of the 800MW third phase of the Mohammed bin Rashid Al Maktoum Solar Park in the United Arab Emirates.
The agreement formalising EDF's entry into the group was signed Wednesday by Jean-Bernard Levy, chairman and CEO of EDF Group, and Mohamed Jameel Al Ramahi, CEO of Masdar.
The 16 square km phase will be developed in three stages. The first 200MW section is currently under construction and is set to be completed by April 2018. The 300MW second set is expected to come online in April 2019, while the 300MW final stage is scheduled for April 2020.
Once completed, the Mohammed bin Rashid Al Maktoum solar park will become the largest single-site solar park in the world — boasting a planned generation capacity of 5GW by 2030.
Al Tayer noted: "We are happy to see more international companies such as EDF joining the Masdar-led consortium for the 800 MW third phase of the Mohammed bin Rashid Al Maktoum solar park, which will be constructed based on the IPP model to achieve sustainable development .The Solar Park has attracted the interest of global business and energy companies, which reflects the trust and interest from international investors in large projects adopted by Dubai Government, encouraged by the favourable existing regulatory and legislative frameworks in Dubai that enable public-private partnerships.
Al Tayer added: "The project reflects a new era in the excellence and leadership of the UAE, as it increases the share of clean and renewable energy. We are working to achieve the Dubai Clean Energy Strategy 2050 to provide 7% of Dubai's total power output from clean energy sources by 2020, 25% by 2030, and 75% by 2050."
Levy continued: "We are very proud to be supporting the energy transition in the Middle East, thanks to ambitious projects involving renewable energy, like DEWA III. They demonstrate our know-how as market leader in low-carbon growth and reinforce the Group's development in fast-growing countries, within the context of our Cap 2030 strategy."